We all are aware that Osman Khalid Butt has a strong background in theatre before he began his career in TV and films. The Ehd-e-Wafa artist is planning to return to his theatrical roots with an upcoming performance.
The actor took his Instagram to announce his newest venture's poster of a play titled Phadda, which also features the Anaa actor Usman Mukhtar.
The actor shared that he is playing one of the most challenging and complex roles of his life.
"What better way to welcome the Roaring Twenties than to return to my theatre roots with an Insolent Knights showcase performance. This was one of the most challenging, complex plays I've done – and in a time where masculinity is being redefined, one of the most important," he wrote.
"Thank you, Joey, for being my partner in crime. And of course, Tulin & Tasha for the platform to entertain, enlighten and hopefully educate." The actor concluded.
The play Phadda is based on Square Go by Kieran Hurley and Gary McNair and is adpated and directed by Osman Khalid Butt. The play will be showcased in Islamabad, Lahore and Karachi so gear up for some quality entertainment blessing your eyes.
Osman Khalid Butt has had a quite busy year as he starred in Saqib Malik's debut film Baaji; he was also seen in Superstar with Mahira Khan in the song, 'Noori.'
Moreover, Usman Mukhtar also shared a few still shots from behind the scenes.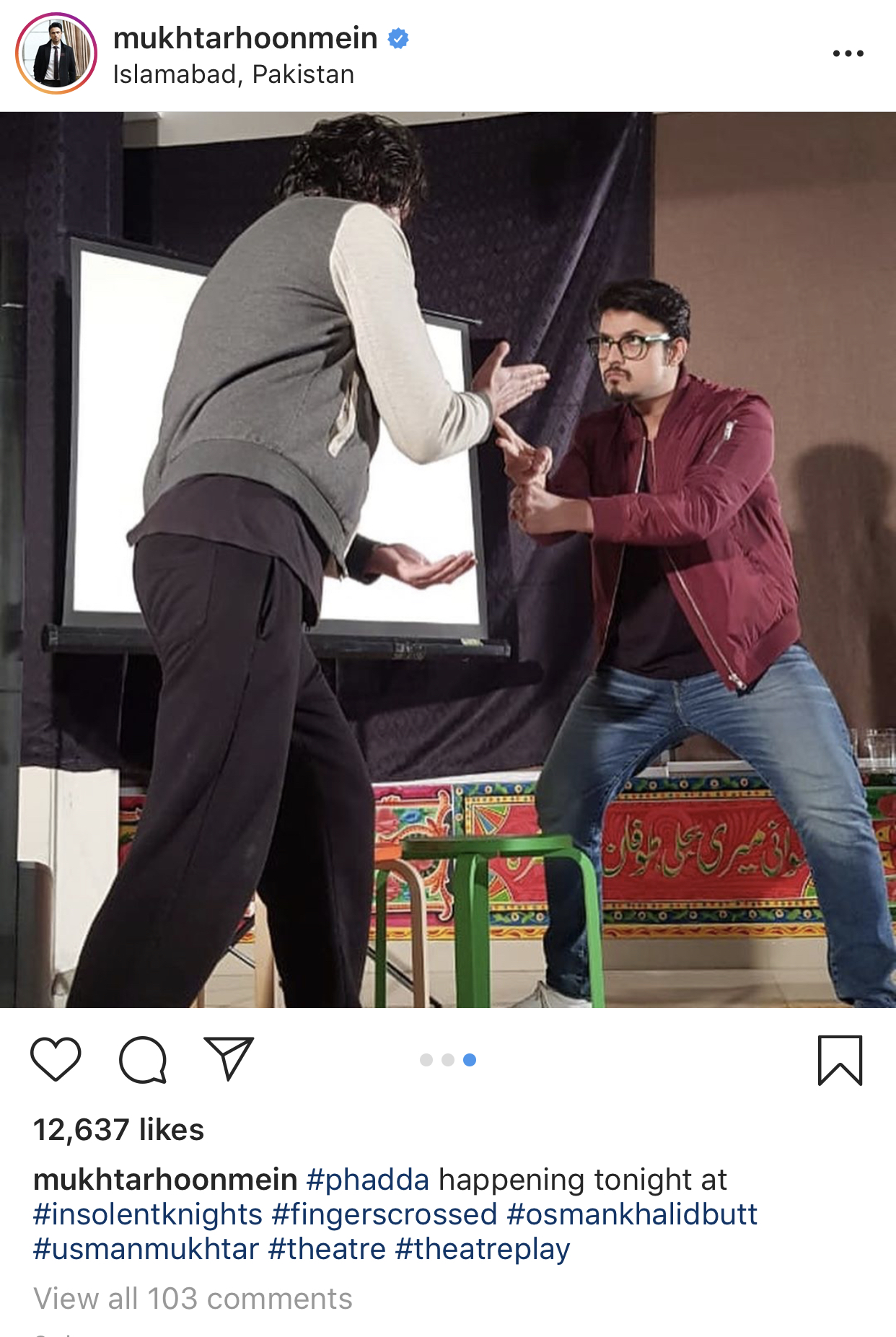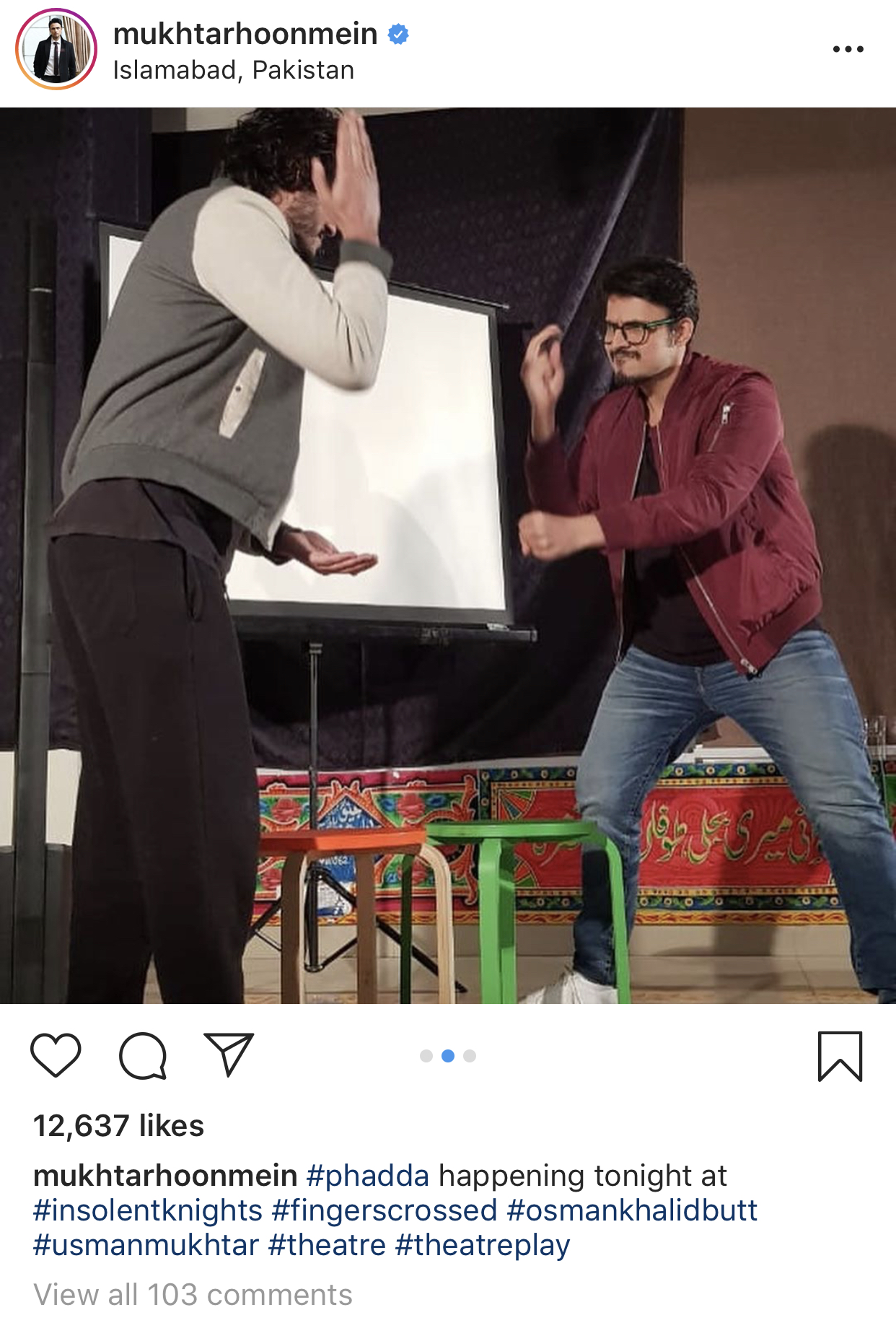 Let's see what Phadda has to offer to the audience but it's safe to say that Osman Khalid Butt would not be a disappointment.