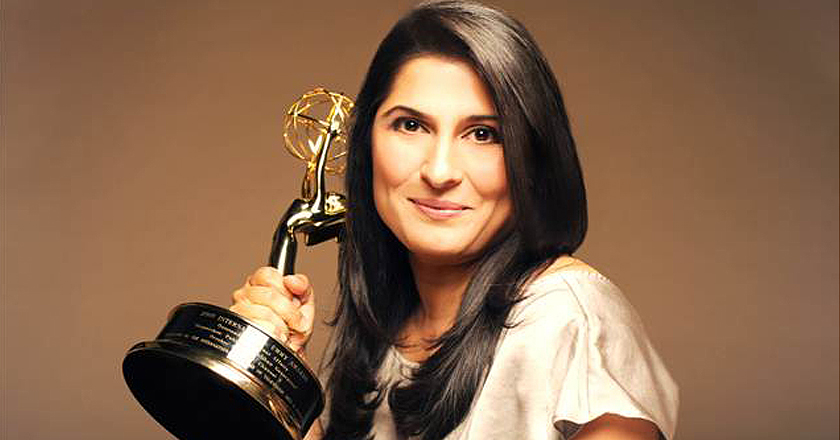 Sharmeen Obaid-Chinoy's documentary, A Girl in the River: The Price of Forgiveness has been nominated as one of only 5 documentaries from across the globe, in the Best Documentary – Short subject category for the 88th Academy Awards. Obaid-Chinoy has previously won Pakistan's first Academy Award for her documentary Saving Face at the 84th Annual Academy Awards in 2012. Indeed, Sharmeen Obaid-Chinoy is one of only eleven female directors who have ever won an Oscar for a non-fiction film.
The SOC Films and Home Box Office [HBO] production film, A Girl in the River: The Price of Forgiveness, is based on the controversial practice of honor killing in Pakistan.
Congrats to our Documentary Short Subject nominees #Oscars #OscarNoms pic.twitter.com/i1ex9vJmtL

— The Academy (@TheAcademy) January 14, 2016
#Pakistan we are going to the#oscars

— Sharmeen Obaid (@sharmeenochinoy) January 14, 2016
The documentary follows the story of an eighteen-year-old woman who miraculously survived a brutal attack by her father and uncle, and with the support of a local police officer was able to have both imprisoned for their crime.
Initially, she fought the case determined to get the maximum punishment for the two perpetrators. But for weeks the young woman was pressured by the community elders to forgive and forget, to bring peace back to the neighborhood — and to release the sole breadwinner of her large family from prison.
Pakistani law allows for victims of honor crimes to forgive the perpetrators. Most women never survive the attack and virtually no one has ever been sent to jail for an honor killings crime. In her case, she eventually had to forgive.
Inspired by her courage and the countless victims of honor crimes in Pakistan, Obaid-Chinoy launches an Anti-Honor Killing Campaign, The Price of Forgiveness [#PriceOfForgiveness]. Honor killings affect hundreds of women in Pakistan every year where women are killed in the name of "honor". Many of these murders are not documented. Honor killing is considered an offense against the individual and not the State and hence the victim can choose to 'forgive' the perpetrator by law.
With this campaign, Obaid-Chinoy hopes to mobilize civil society, key stakeholders and opinion leaders to push the Parliament to pass the Anti-Honor Killings Laws (Criminal Laws Amendment) Bill 2014. The bill will ensure that victims of honor crimes can no longer forgive' their perpetrators, which has been exemplified by the film. The bill was introduced to Senate by Senator Sughra Iman and passed through Senate in March 2015 but lapsed in Parliament later that year. The objective of this bill is to make sure honor killings are stopped immediately, by addressing the lack of attention and implementation of existing laws in an effective manner.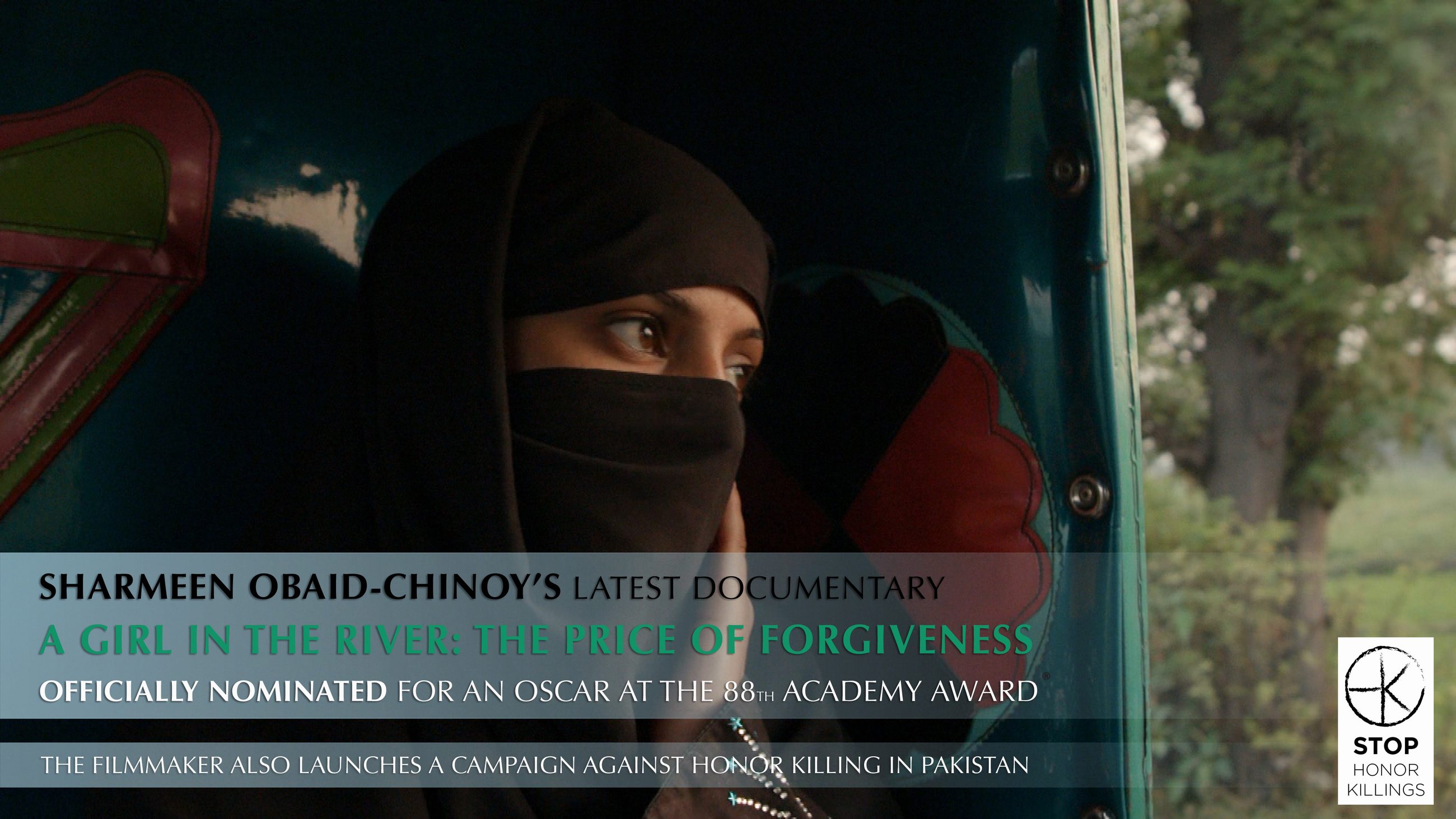 "I am delighted that A Girl in the River: The Price of Forgiveness has been nominated for an Academy Award. This film and its message is incredibly important to me. Honor killings affect hundreds of women in Pakistan every year and I hope that the film and its message will catalyze awareness and action around this crisis, igniting change for women and help put an end to this tragic abuse of human rights. This is an opportunity for Pakistan to acknowledge that it has a problem and to address it with urgency because there is no honor in an honor killing. We will send out a strong message that this heinous crime is not a part of our culture or religion, and by passing this legislation we will stand up for those victims who are no longer with us today." said Sharmeen Obaid-Chinoy.
The PM of Pakistan, Nawaz Sharif has also extended his congratulations to the filmmaker:
[fb_embed_post href="https://www.facebook.com/permalink.php?story_fbid=1099290930121614&id=328627107188004/" width="550″/]
A Girl in the River: The Price of Forgiveness is set to air on America's premier television cable network HBO, in 2016.