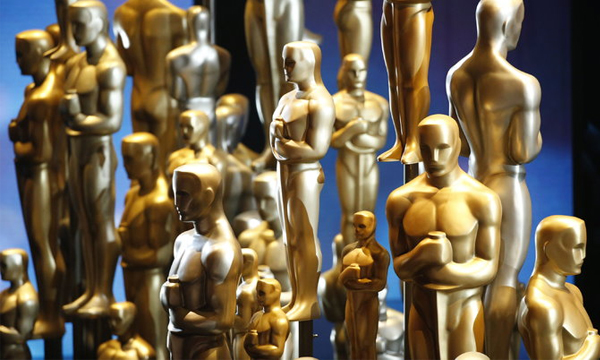 Hollywood biggest night of the year turned, the 88th Annual Academy Awards turned even bigger as DiCaprio finally wins Oscar and'Spotlight' grabs best film award.
Leonardo DiCaprio won his long-awaited first Oscar for revenge epic "The Revenant" Sunday but journalism drama "Spotlight" took best picture in a surprising end to Hollywood's glittering awards season.
The night was overshadowed by a simmering race row, addressed head-on by black host Chris Rock, who delivered a series of caustic jokes targeting the Academy's overwhelmingly white male membership.
As well as DiCaprio's best actor award, "The Revenant" picked up the statuettes for best director for Alejandro Gonzalez Inarritu — his second in a row — as well as for best cinematography.
But "Spotlight," a searing study of The Boston Globe's investigation into child sex abuse in the Catholic Church, unexpectedly grabbed best picture honors at the 88th Academy Awards.
"This film gave a voice to survivors. And this Oscar amplifies that voice, which we hope will become a choir that will resonate all the way to the Vatican," co-producer Michael Sugar told the audience at the Dolby Theatre in Hollywood.
Here is the complete list of Oscars 2016 winners: 
Best Picture: "Spotlight"
Direction: "The Revenant," Alejandro G. Iñárritu
Actor: Leonardo DiCaprio, "The Revenant"
Actress: Brie Larson, "Room"
Supporting Actor: Mark Rylance, "Bridge of Spies"
Supporting Actress: Alicia Vikander, "The Danish Girl"
Adapted Screenplay: "The Big Short," Charles Randolph and Adam McKay
Original Screenplay: "Spotlight," Josh Singer and Tom McCarthy
Cinematography: "The Revenant," Emmanuel Lubezki
Production Design: "Mad Max: Fury Road," Colin Gibson and Lisa Thompson (set decoration)
Film Editing: "Mad Max: Fury Road," Margaret Sixel
Visual Effects: "Ex Machina," Andrew Whitehurst, Paul Norris, Mark Ardington and Sara Bennett
Costume Design: "Mad Max: Fury Road," Jenny Beavan
Makeup: "Mad Max: Fury Road," Lesley Vanderwalt, Elka Wardega and Damian Martin
Sound Mixing: "Mad Max: Fury Road," Chris Jenkins, Gregg Rudloff and Ben Osmo
Score: "The Hateful Eight," Ennio Morricone
Song: "Writing's on the Wall," from "Spectre," Jimmy Napes and Sam Smith
Foreign Language Film: "Son of Saul" (Hungary)
Animated Feature: "Inside Out"
Documentary Feature: "Amy"
Animated Short: "Bear Story"
Documentary Short: "A Girl in the River: The Price of Forgiveness"
Live Action Short: "Stutterer"