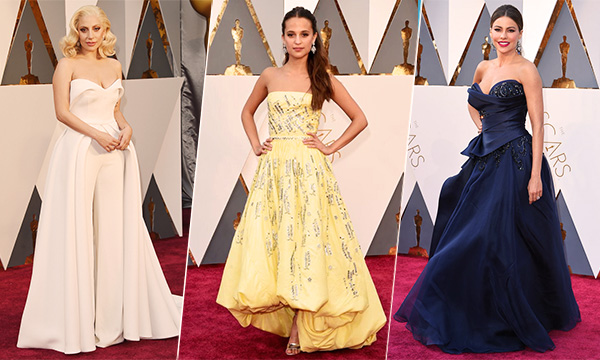 Hollywood's top stars oozed glamour on Sunday as they hit the Oscars red carpet under sunny skies in plenty of bling — and with oodles of attitude.
Here are a few key looks and trends from the A-list fashion parade at the Dolby Theatre:
Belle of the ball
Sweden's Alicia Vikander has taken both the acting and fashion worlds by storm in the past year. On Sunday, she looked like the princess of Hollywood ready for her Oscars close-up.
A best supporting actress nominee for her role in "The Danish Girl," Vikander floated onto the red carpet in a strapless pale yellow Louis Vuitton gown with silver accents and an asymmetrical hemline. Her brown tresses were in a half up-do, most of it hanging loose and curly down her back.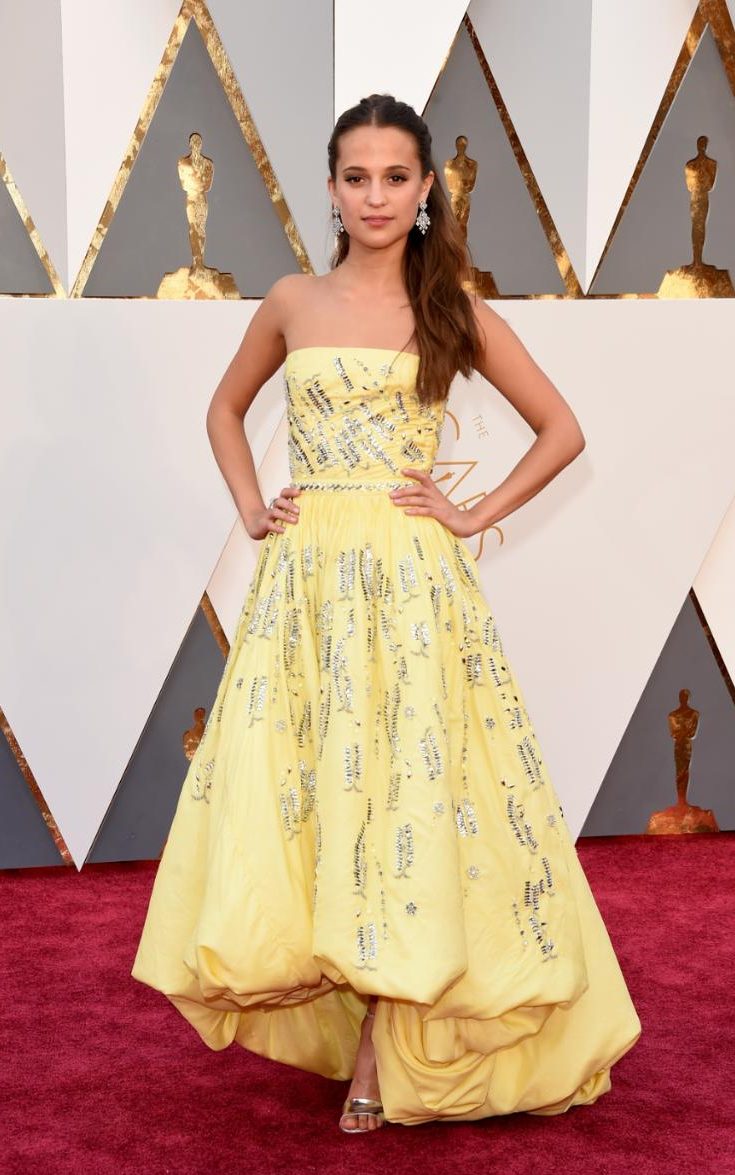 On Twitter, some compared her look to that of Belle in the Disney classic "Beauty and the Beast." Not a bad call.
Shades of blue
Blue skies and warm temperatures greeted Tinseltown's elite. And they responded by embracing blue as the color of the moment.
Best actress nominee Brie Larson, seen as the favorite to take home the prize for her searing performance as a kidnap victim in "Room," wowed in a bright blue Gucci gown with a floating skirt full of pleats and a silvery belt.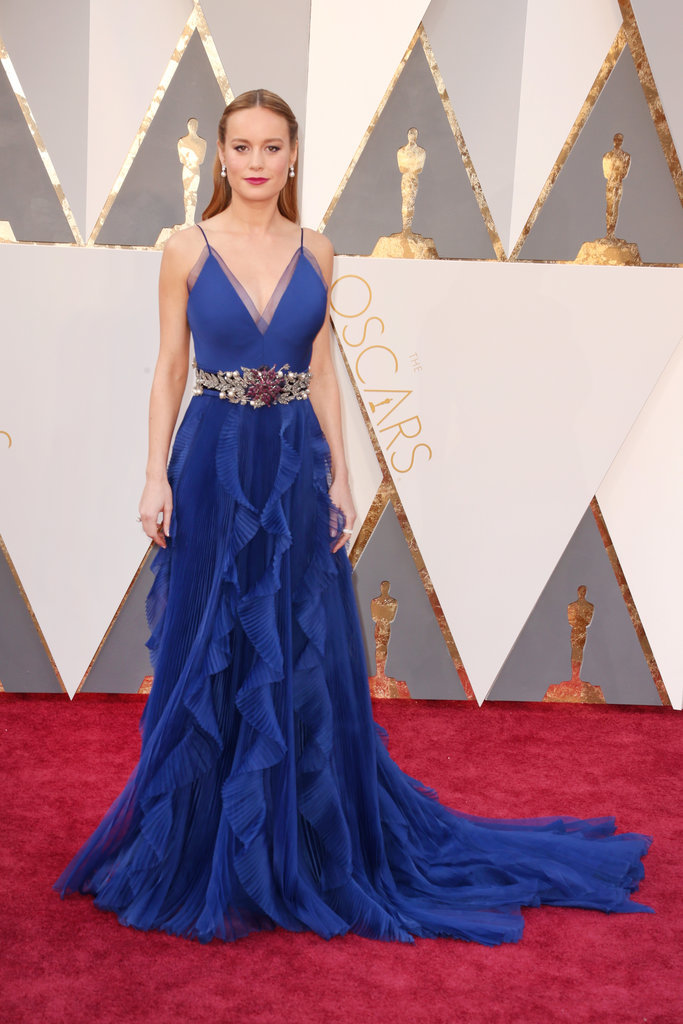 "This has been a dream of mine since I was seven years old," she told E! television of being an Oscars nominee.
Sofia Vergara, the star of television's "Modern Family" and an Oscars presenter, stunned in a sweetheart-neckline navy blue Marchesa gown that showcased her oft-talked-about curves.
Best actress nominee Cate Blanchett ("Carol") flashed some cleavage in her romantic, blue-green Armani gown with flower petal accents.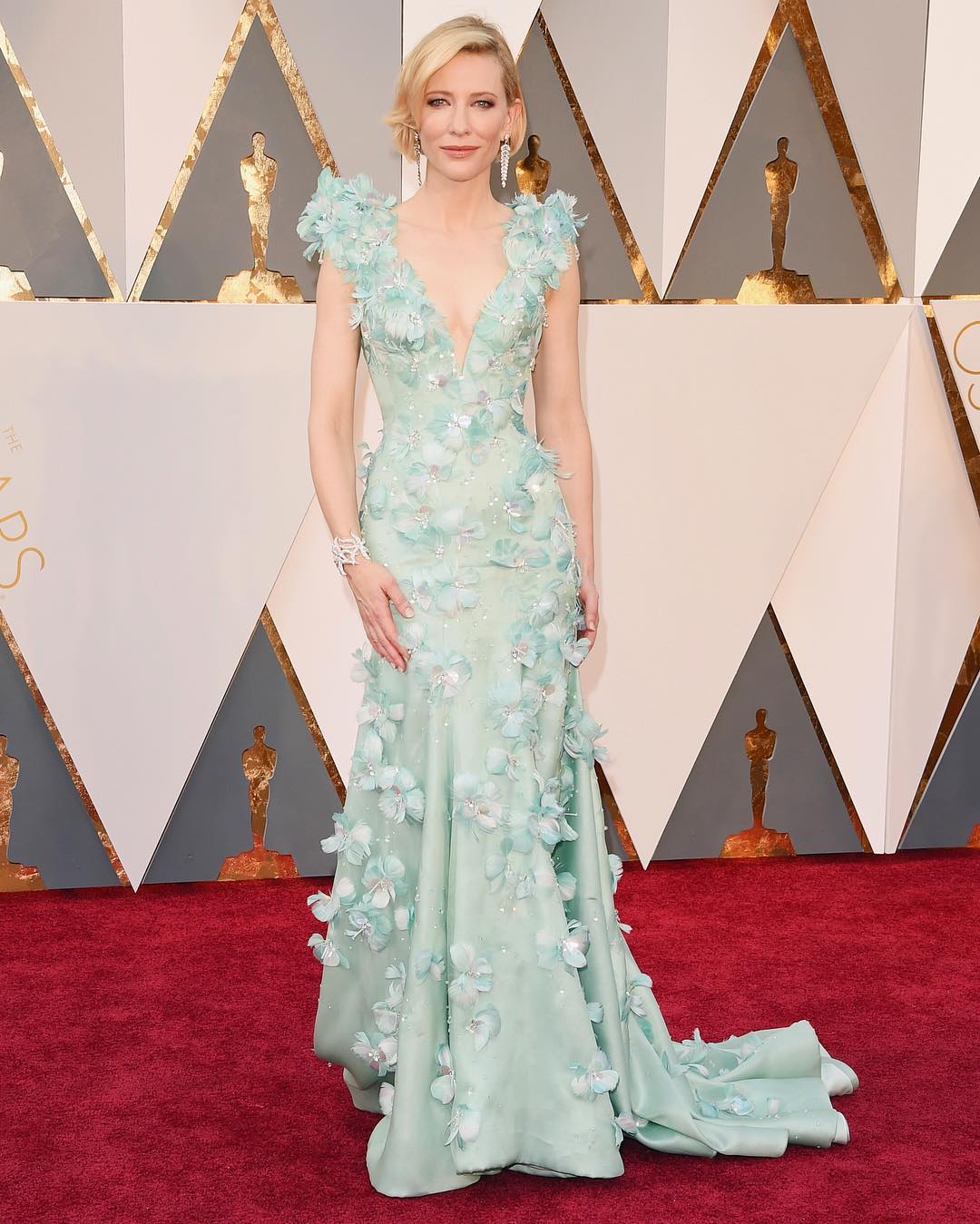 Patricia Arquette and Naomi Watts also graced the carpet in shades of blue.
White hot
White is not the easiest color to wear for most women. But Hollywood's A-listers are fearless.
Rooney Mara, competing against Vikander in the best supporting actress category for her role opposite Blanchett, looked edgy in a long-sleeved white Givenchy lace gown with a diamond midriff cut-out.
Pop diva Lady Gaga — nominated for an Oscar for her song "Til It Happens to You," from the campus rape documentary "The Hunting Ground" — stunned Oscars fashionistas with her white gown-pantsuit combo by Brandon Maxwell.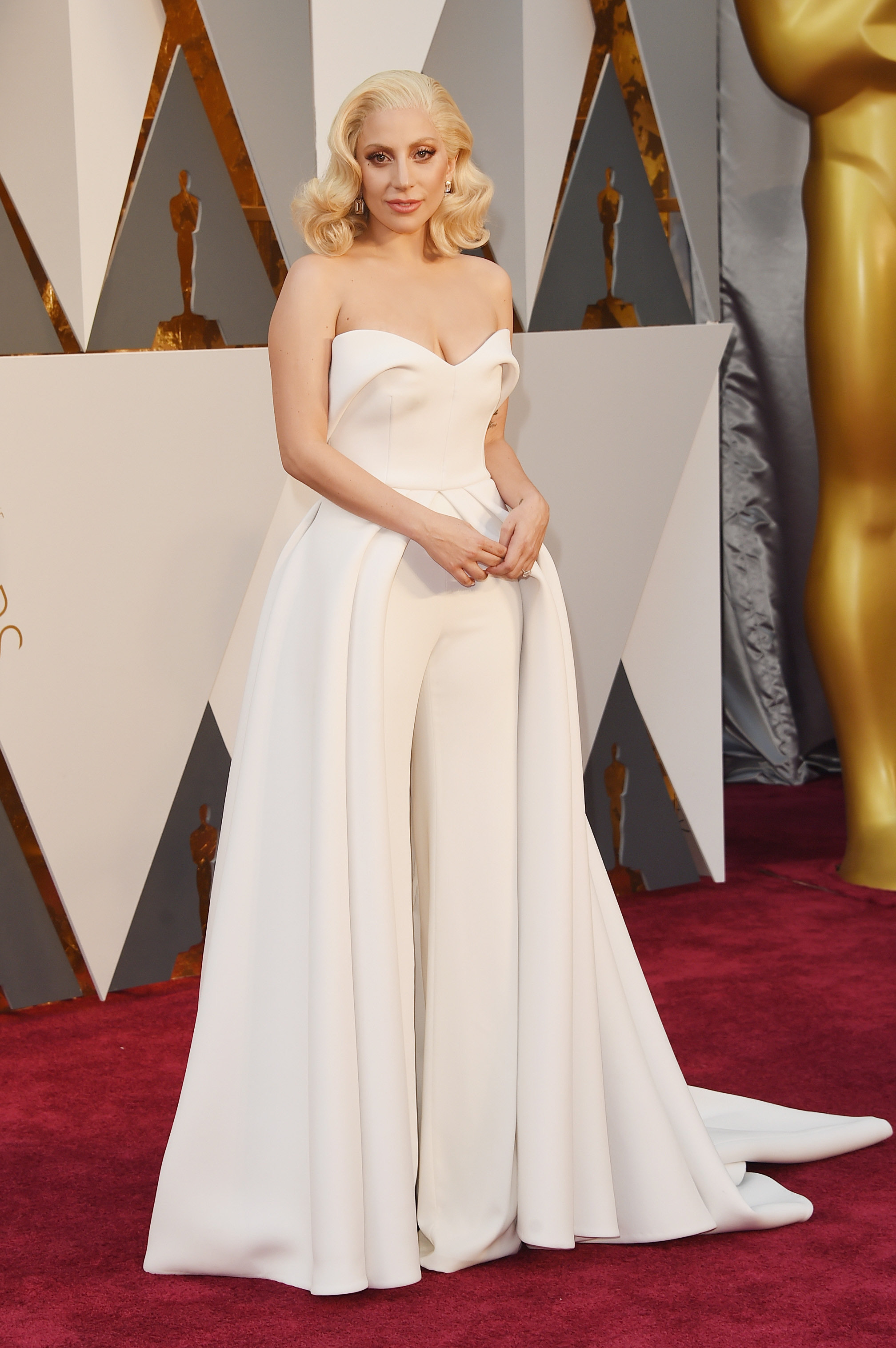 Plenty of jewels
The dresses are often the focus on the red carpet, but the jewelry is also worth a look.
Eye-catching earrings are de rigueur. Saoirse Ronan, a best actress nominee for "Brooklyn," paired her emerald green slinky sequined Calvin Klein gown with — mismatched earrings, one green and one white!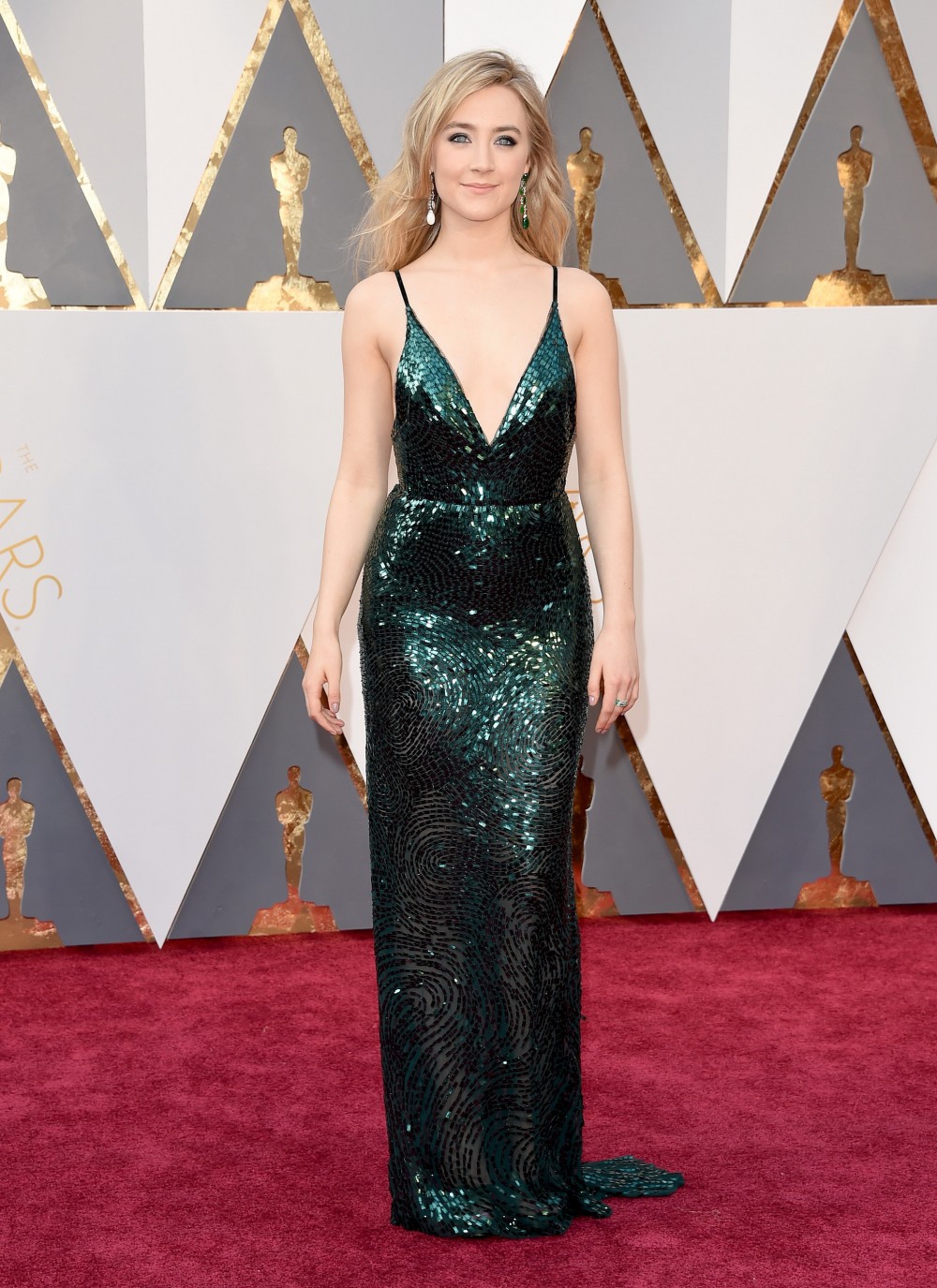 Britain's Daisy Ridley, the heroine of "Star Wars: The Force Awakens," wowed the crowd in a silvery Chanel gown — suitably sparkly for the star of the latest chapter in the intergalactic space saga — and an eye-catching chunky ring-bracelet combo.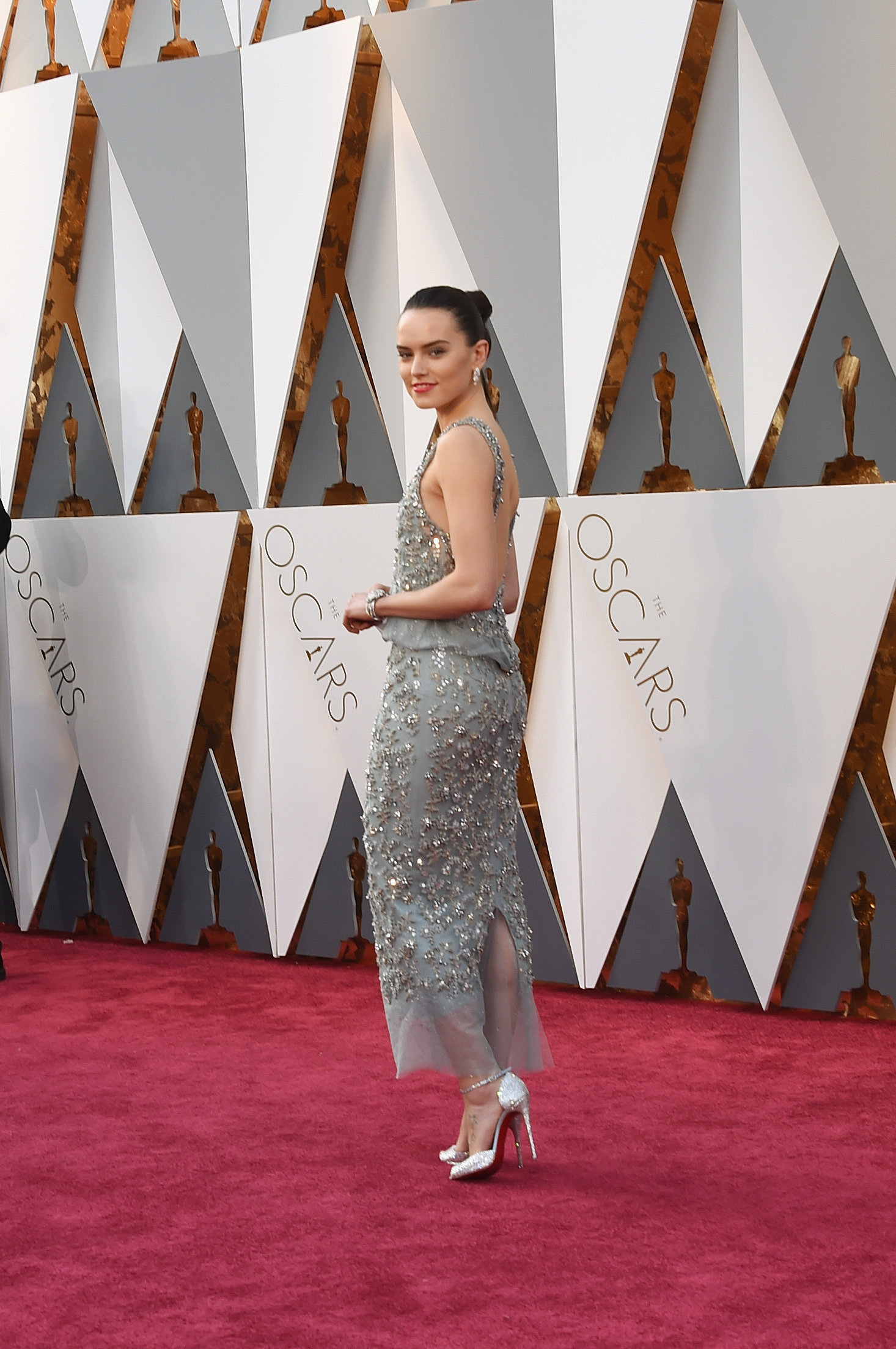 Don't forget the gents!
Sylvester Stallone, a sentimental favorite to take home the best supporting actor prize for bringing iconic boxer Rocky Balboa back to the big screen in "Creed," looked slick in a blue dinner jacket with black and blue lapels, and a black shirt and bowtie.
"It's been a most memorable year," he wrote on Instagram.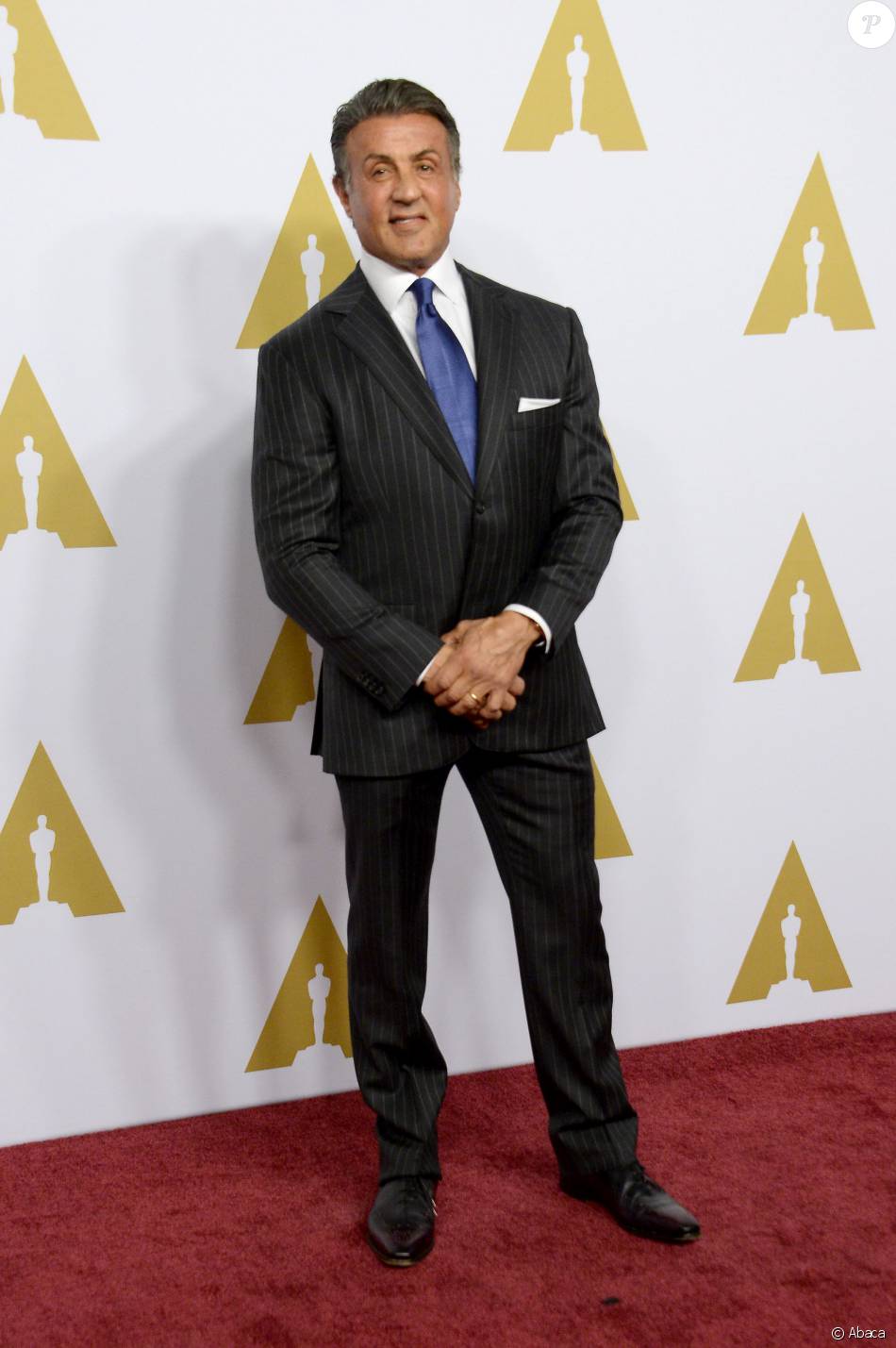 Eddie Redmayne, who won an Oscar last year for his portrayal of Stephen Hawking in "The Theory of Everything" and a nominee again this year for "The Danish Girl," looked sharp in an Alexander McQueen tux with a velvet jacket.
But he said he misjudged the warm weather.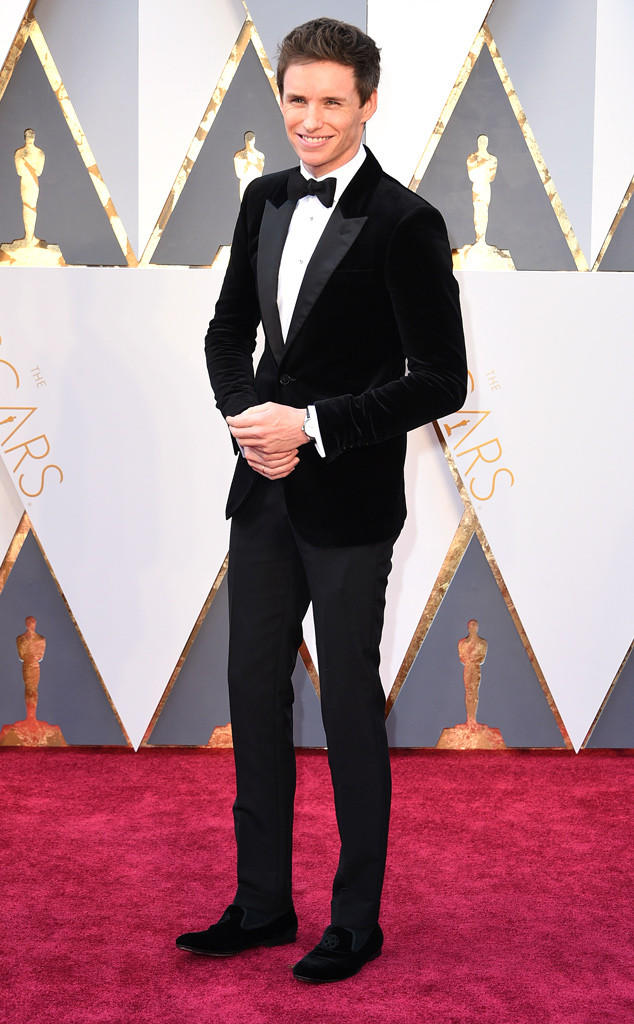 "I thought it would rain this year so I wore velvet, and I'm sweating like a fiend," he told ABC on the red carpet.
Did you like this post? Let us know in the comments below!
Stay tuned to Brandsynario for more updates on Oscars 2016!