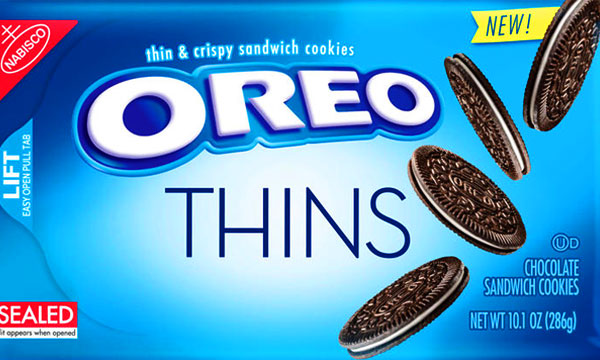 A much more delicate and crispier version of the chocolate-and-creme cookies, OREO Thins, will be hitting the shelves this July 13!
Renowned across the globe as the world's favorite cookie, Oreo is also available and found delicious by consumers in Pakistan.
This brand-new cookie  will be available in original, mint, and golden OREO flavors.
Upon asking who will be its target market and how is it different from existing pro duct in the market, Patty Gonzalez, Senior Brand Manager at Mondelez International replied, "At OREO, we know that some of our fans have grown up and that their tastes have grown up too.With this in mind, we're excited to introduce OREO Thins as a new take on the classic cookie. The crisp and delicate texture of OREO Thins was specially designed for fans who love the taste of OREO but are looking for a more sophisticated cookie."
Read more: Oreo's Future Plans in Pakistan
Oreo Thins are much more calorie friendly. Four Thins cookies are only 140-calories, while three Original OREO Cookies are 160 !
The launch of OREO Thins will be supported by a 360-degree marketing campaign which will include:
A "Thinvitation" to fans on OREO social channels starting

July 7

where they can obtain a one-time-only code they can enter at OREOThinvitation.com for a chance to receive a free taste while supplies last.
A new, epic TV launch spot by The Martin Agency. Debuting

July 20

, it features visual cues to help emphasize the thin, crisp and delicate nature of OREO Thins.
Engaging content on OREO social channels including:

A playfully cinematic video that illustrates how the more sophisticated OREO Thins gives the "forgotten" pinky finger a new reason to be.
A series of new etiquette rules around how to "properly" enjoy the OREO Thins.
Below is one of its first look of that gives a fair idea of its new positioning. Have a look: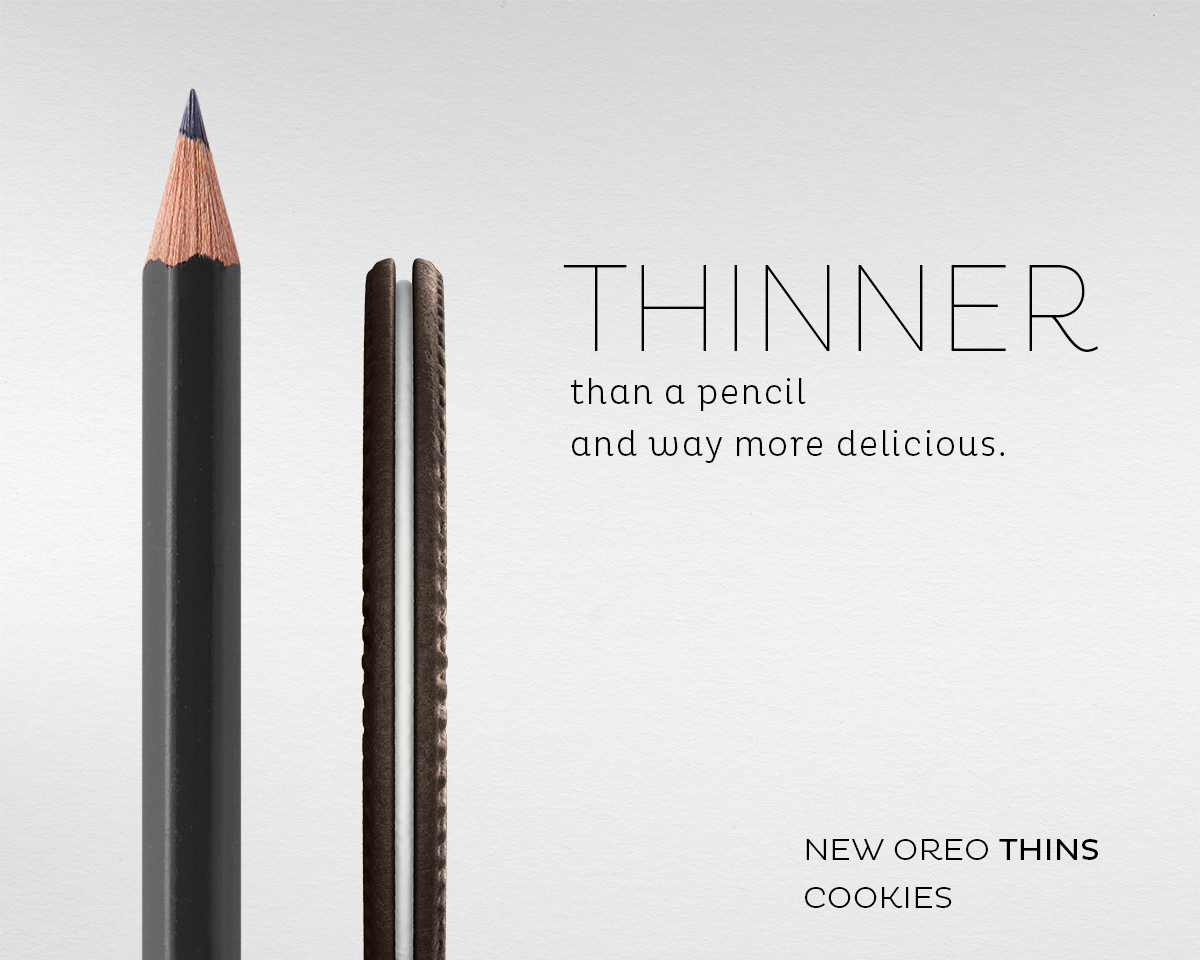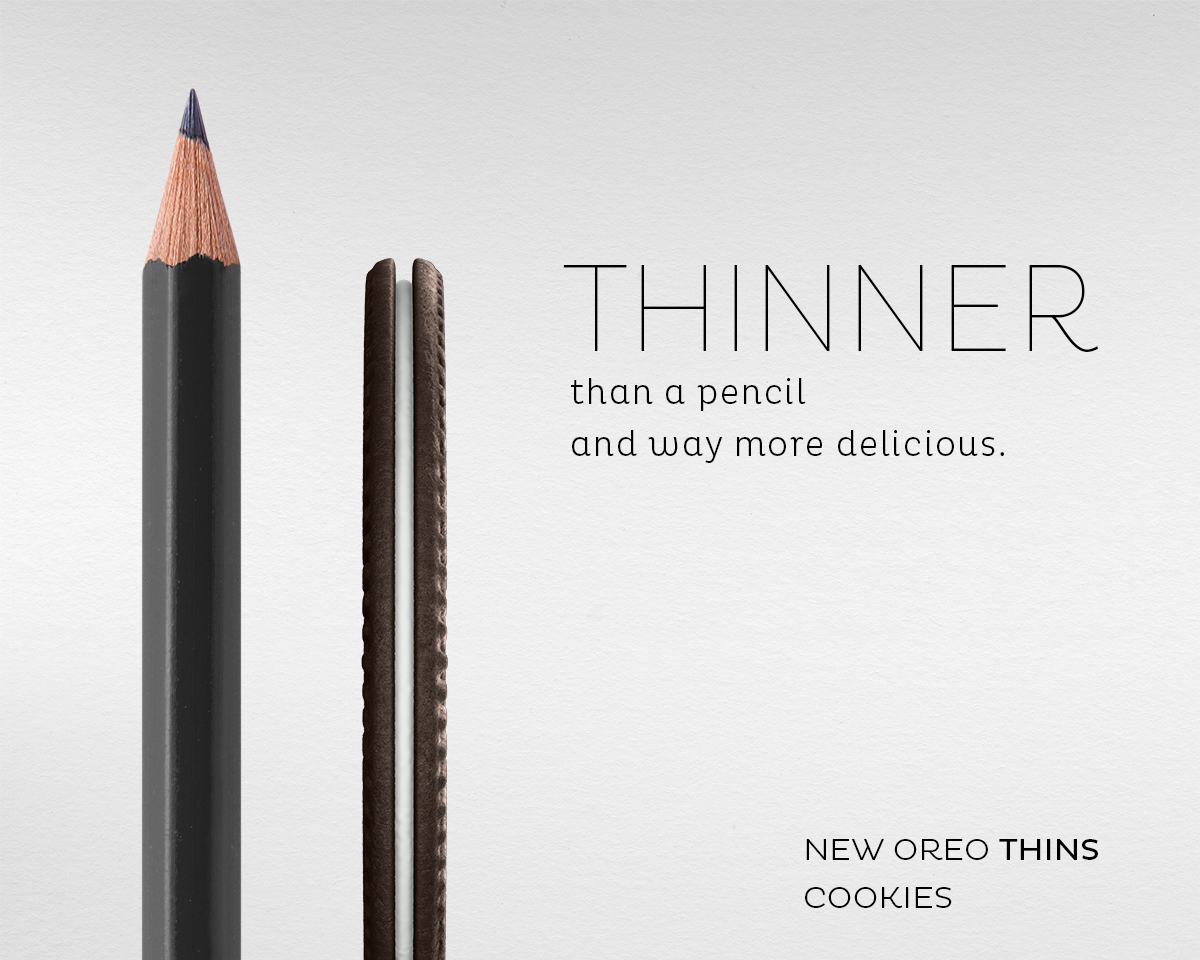 Bet you are already wishing and wondering when the OREO Thins will be hitting Pakistani shelves. It is not a long amount of ime for the slimmer, non-twisting version of the cookie transitions to the country. They are already selling well in China.