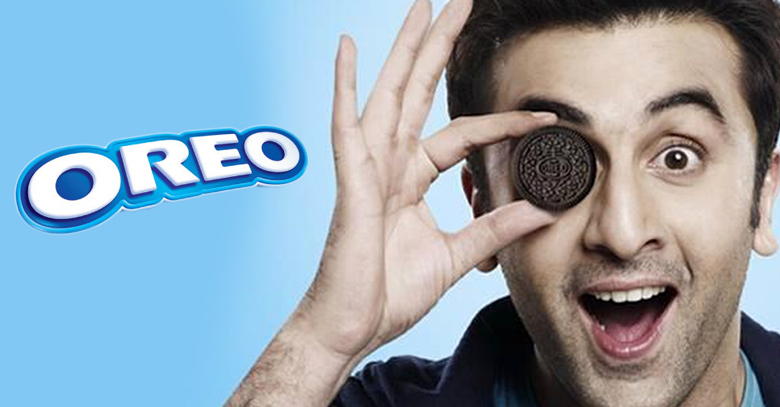 By Zulfiqar Ali Sajwani
The Oreo spell has been cast all over the sub-continent these days. The streets are painted in blue and white and 'Oreo Dunking' is actually becoming a trend.
In this hype, Cadbury India has recently taken the youth icon Ranbir Kapoor and Tamil Actor Karthi as brand ambassadors for Oreo.
Unlike the usual father child relationship that the biscuit has been using in its advertisements throughout the globe, this time it is sibling rivalry that Oreo has tapped into.
Themed as "Connect Playfully", the ad shows Ranbir and Karthi as the brothers in the brother sister duo in the Hindi and Tamil Ads respectively.
The storyline revolves around the sibling fights regarding sharing stuff which ultimately causes them to draw a LOC. However, the climax of the ad occurs when one side has the glass and the other has the milk. The siblings are then observed dunking their biscuit on LOC, while having a hearty laugh.
"Ranbir and Karthi have universal appeal and personalities that perfectly fit the lighthearted personality of the brand. We believe that with both of them on board it is going be a fun ride taking Oreo's appeal to the next level." said Chella Pandyan, associate vice president – biscuits, India and South Asia, Mondelez International while expressing the thought behind the ad and the choice of brand ambassadors.
Oreo has made an impact already with the father child ads that has resonated with the audience very well. This ad has definitely a different take on Oreo's communication strategy, however it is also rooted to Oreo's true positioning.
With Ranbir and Kaarthi on board, the ads are expected to be sure shot hits!