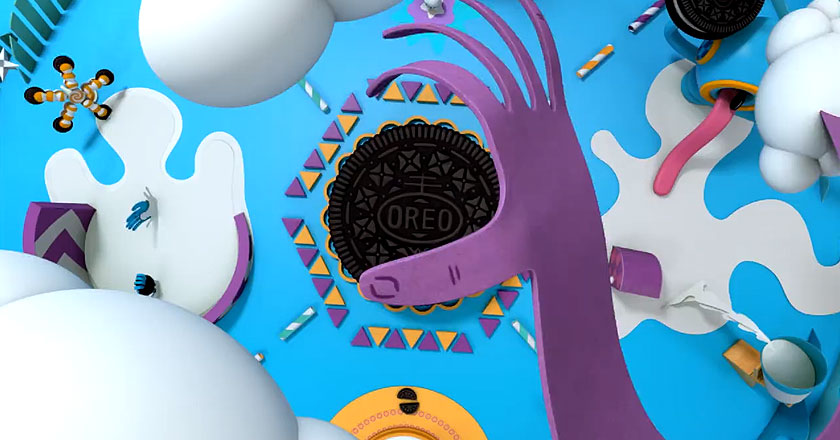 By Pashmina Zulfiqar Ali
Oreo – the world's No. 1 biscuit, now in Pakistan, launched its recent animated TV commercial.
The animation is colorful and eye-catching. Targeted at kids, the ad was aired mostly on cartoon channels.
Oreo's jingle allows an individual to go beyond their imagination while having Oreo. The jingle uses words like 'Crack it', 'Munch it', 'Share it', 'Dip it' etc. and has created a really interesting concept overall.
When it comes to the message, Oreo has done the job very well and kids love it. Let's do something new every day with Oreo cookies and live your dreams.
Entitled 'Play with Oreo' and conceptualized by Circuit DRAFTFCB, the list of credits continues as follows:
Creative Director: Omer Ahmed
Creative Manager: Zuhair Mir
Art Director: Chazi Salahuddin
Jingle Production: Shuja Haider
Watch the ad here: