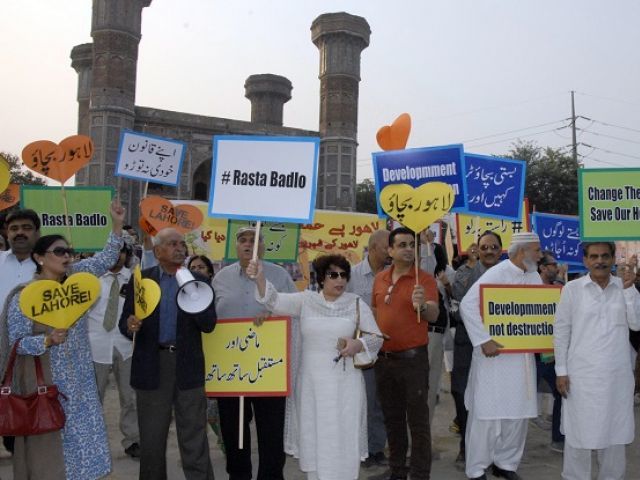 The Lahore High Court under two-judge division bench led by Justice Abid Aziz Sheikh issued a notice on a petition filed by civilians against Rs 365 billion Orange Line Project. The notice barred the Punjab Govt. to continue construction within a radius of 200 feet of any historical sites and buildings.
According to the reports, there are about 11 historical sites that come across the Orange Line Project including, Chauburji, Zebun Nisa's tomb, Lakshmi building, GPO, Aiwan-e-Auqaf, Supreme Court registry building, Saint Andrew's Church, Mauj Darya shrine, Shalamar Gardens and Budhu Ka Aawa.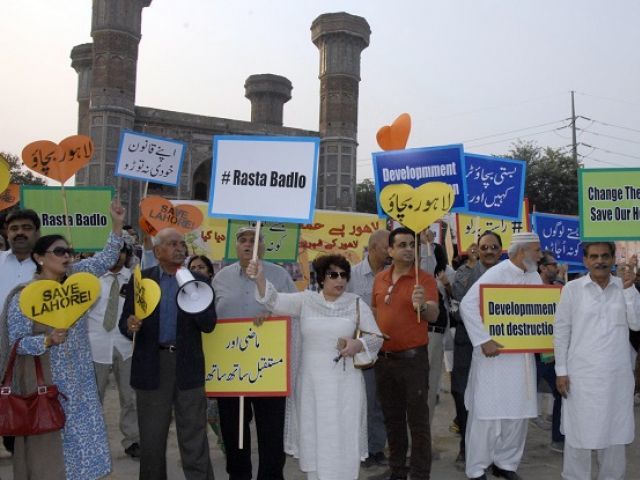 According to the petitioner, Lawyer Azhar Siddique, the project has been initiated with ill-advised planning that would challenge electricity, gas, water lines problems, whereas non-availability of alternative roads in the areas will cause traffic jams on a daily basis.
He further explained that United Nations Educational, Scientific and Cultural Organisation (UNESCO) has also opposed the project by claiming that it could be a serious threat to the environment whereas the civilians state that the project can dampen the historical sites and monuments of Lahore at stake.
The petitioner in regard to his complaint asked the court to suspend all process, including the construction, demolition of any building of any part, and stopping the allocation of funds.
On the other hand, Punjab Govt's lawyer Khuwaja Haris, in regard to a report prepared in 2014 said that no historical building including Shalimar Gardens and Chaurburji would be damaged.
He said the Archaeology Department and NESPAK had no reservations about the project, adding that a meeting headed by the Lahore Development Authority (LDA) chief engineer and the chief secretary had issued the No Objection Certificates (NOC) for the project. The next hearing for further decisions has been adjourned till February 4.