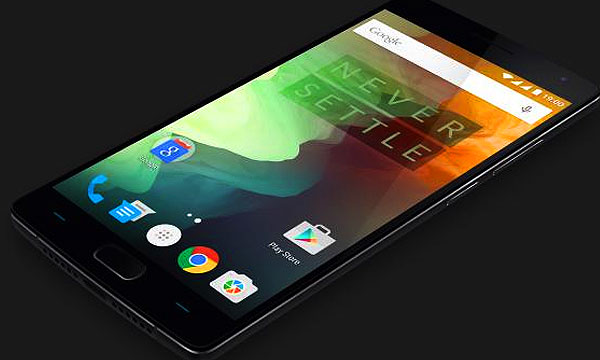 After the standout success of OnePlus 1  last year, it's time to welcome OnePlus 2 which is expected to be released on August 11.The company is living by its  "Never Settle" motto by offering some significantly improved specs at relatively lower price in its new release.
Here are all the important details that you need to make up your mind to give this a shot!
Price:
Although much it is much pricey than its previous release, OnePlus 2 is relatively cheaper than its substitutes.Its price falls in two categories varying to the GB offered.
16 GB: $329 (£239)
64GB: $389 (£289)
For a quick comparison, similarly sized 5.5-inch iPhone 6 Plus costs $750 (£619) and 5.1-inch Samsung Galaxy S6 costs $600 (£560).
Read More: How to Pre-Order iPhone 6 and iPhone Plus?
Outlook:
It's a 5.5-inch phone that will perfectly fit into 'phablet-sized' hands. Most of the frame is made of aluminum, but the back maintains the same texture as the previous phone. In addition to this, this time the back is much easier to replace. The Moto X-like contour of the phone makes it settled into the hand much easily. Its dimensions are 74.9 x 151.8 x 9.85mm and it now weighs a175g instead of 162g.
Storage and processor:
This phone comes with 6GB model with 3GB RAM. It offers a faster processor than the previous one, having two slots for nano-SIM cards, a bigger battery and a better camera. The octa core CPU runs at 1.8GHz and has a high memory ceiling with 4GB of RAM if you opt for the phone with 64GB of internal storage. The 16GB version has just 3GB of RAM. Both versions have an Adreno 430 GPU running graphics duty. However, it has no microSD card slot and also lacks an NFC chip.
Related:10 Reasons Why You Should Buy Huawei Ascend Mate 7 Instead of iPhone 6 plus
Design and software
It is available in shades of Sandstone Black which can be complemented by adding any shades of stylish new covers.Some of Swappable OnePlus one backs include Bamboo, Black Apricot, Rosewood and Kevlar. They'll available for purchase on OnePlus website and cost $26.99.Interestingly, this time it has a benefit of launching with the Android 5.1-based OxygenOS operating system; enabling better Android experience.
On paper, the release seems worth a penny but let's wait and see if this release gets enough hands this fall.