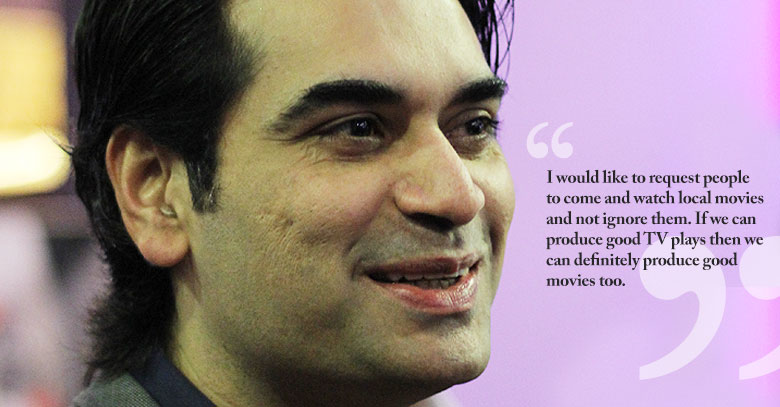 Humayun Saeed, the good looking and versatile actor, model and producer par excellence, talks  about his upcoming movie projects and the brighter prospects Pakistani cinema is showing.
Question 1: What made you divert from TV production to film production?
Humayun Saeed: I was passionate about movies since childhood. After acting in TV as well as film productions and producing for television, I ventured into producing films.
I believe this is a diversification of my career, rather than a diversion. I will continue working for TV, however I strongly feel that something should be done to revive the Pakistani cinema industry now.
My company, Six Sigma Entertainment, was formed because my partner, Shazad Nasib, and I share the same passion for making films. We invested around Rs. 3 crores on the latest film making equipment like cameras and lighting to bring out high quality films and provide a good source of entertainment for the audience.
A lot of distributors, like Nadeem Mandviwalla, and media such as ARY Digital, GEO and others are supporting upcoming Pakistani movies but the emerging film makers also need the help of producers to make films. I think it is time that we help our cinema industry revive; I don't want to sit back and regret not having done anything for the cinema.
Question 2: Tell us about your upcoming movies after 'Main Hun Shahid Afridi.
Humayun Saeed:  After Main hun Shahid Afridi, another movie which is on the cards is, 'Afra Tafreeh', a comedy film. Wasay has again been roped in to write this entertainer. Right now the work on the script is underway and we plan to release it on February 14, 2014.
Question 3: What factors, in your opinion are contributing to the revival of cinema at this point in time?
Humayun Saeed: In the recent past, we witnessed a revolution in dramas as the launch of numerous new TV channels increased competition in the industry, which got all the channels vying for higher viewership.
We are now observing a similar trend in our cinema industry; with the opening up of a number of cinema screens across the country more film makers have a chance to showcase their stories on the big screen.
A lot of young people are getting professional training in film making and they are now bringing their movies to the cinema to cater to a new generation of cinema goers who want diversity in their choices for entertainment.
A recent hit, Chambaili, which is a cause-oriented movie, garnered tremendous response from the upper-middle and middle income groups versus the traditional cinema market, which means that our industry is open to new genres being developed.
Question 4: Earlier it was difficult to find financiers for film production in Pakistan. The situation has changed in the recent three to four years? Why?
Humayun Saeed: The reason for this development is simple; people now understand the movie business and they are willing to be a part of movie production since the Pakistani cinema industry as well as the audience are evolving.
Let's take Chambaili for example – the success of this movie proved that such a unique genre is also in demand and creates its own niche in the market if the movie is worth it's while.
When a movie does good business, everyone starts taking notice, the movie and the people involved with the film start gaining popularity and that yields higher returns, as well as paving way for further film production projects.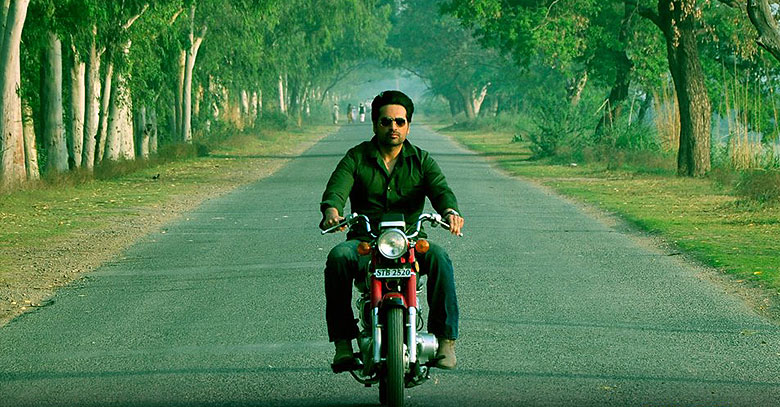 Question 5: How have the technical facilities evolved in recent years? 
Humayun Saeed: Directors who are involved in making commercials and music videos in Pakistan, the likes of Saqib and Jami have invested in the top of the line equipment. The TV production houses, on the other hand, are not as well-equipped.
However, the rate at which our movies and dramas are gaining success and popularity and generating high returns is now encouraging several production houses to invest in new equipment.
Also, the digital revolution has brought forth a new generation of easy-to-use equipment which is making it easier for new entrants to shoot movies or dramas at high quality and with greater ease compared to the previously used 35mm cameras that had a lot of technicalities involved.
Question 6: Are the majority of film makers in Pakistan able to adapt to the digital technology?
Humayun Saeed: Yes, fortunately, most of the film makers in our country are very much at home with digital and HD (high definition) cameras while they have little or no experience in handling the highly technical 35mm cameras.
This is beneficial since digital cinema screens and 3D cinemas are growing in popularity, with more and more cinema screens being installed across the country.
Question 7: In your opinion, are Indian movies a threat to our industry? 
Humayun Saeed: I really do not think so. When we criticize the screening of Indian movies in Pakistan, we should realize that the cinema business in our country started soaring when Bollywood movies were allowed to be screened here again.
Indian movies are not a threat to our industry.  Chambaili was screened simultaneously with Indian films; did it affect its business? I don't think so.
You cannot force people to close down all the foreign films and only run local content. We do not have a strong industry so it's okay to screen foreign content, it provides the needed impetus to the local film makers become strong competitors one day.
Having said that, we need exhibitors like Mandviwala Entertainment, who know the importance of supporting local movies. They give an extra run to the local content which gives it strong support.
Question 8: Anything you would like to add?
Humayun Saeed: I would like to request people to come and watch local movies and not ignore them. If we can produce good TV plays then we can definitely produce good movies too.
The movie industry just needs your support and feedback and it will soon reach the heights it was once associated with.