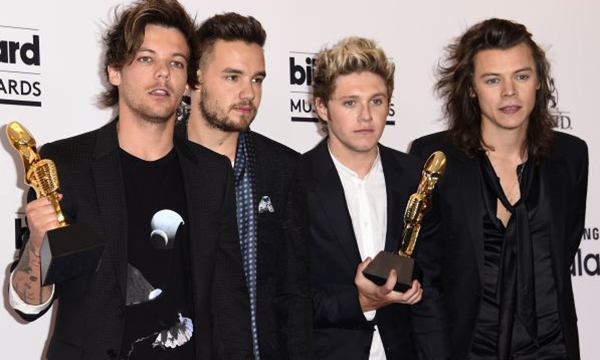 English-Irish boy band One Direction has just released a new single, "Perfect."
The upbeat track was written by band members Harry Styles and Louis Tomlinson, according to Billboard, along with Jacob Kasher, John Ryan and Maureen Anne McDonald.
Listen to the track here:
Rumors have circulated that the tune is about Styles' ex-girlfriend, singer Taylor Swift, but Styles has not commented on the allegations.
"Perfect" is the second single to be released from the group's fifth album, "Made in the A.M," after their first track "Drag me Down." The song "Infinity" is available to those who have pre-ordered the album, according to E! Online.
See some BTS shots from the upcoming video of the song: