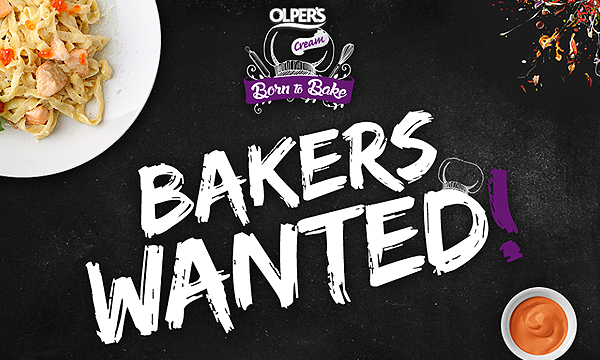 Olper's cream endeavor for the budding bakers of Pakistan with its Born to Bake online competition has officially kick-started with its first episode, featuring the first contestant Mahbano Ibrahim rolled out. Being branded as the first of its kind digital baking show of Pakistan, Olper's cream Born to Bake is providing an opportunity to the talented bakers to learn professional baking in France.
Now that its first and second episode is online, voting too for the contestant has started. However, the voting is open for 24 hours for each episode, featuring one contestant out of the twelve selected bakers.
Olper's Cream Launches Biggest Baking Digital Show in Pakistan
Watch the 1st participant, the 13-year old, Mahbano Ibrahim cook delicious brownies the initial episode of Born to Bake:
[iframe id="https://player.vimeo.com/video/149870296″]
Watch the 2nd participant, Waqar Ahmed, the 22-year-old student cook a batch of muffins with his own recipe:
[iframe id="https://player.vimeo.com/video/149947995″]
More episodes will be uploaded on Olper's Cream Facebook page. After all the episodes are released, yet another opportunity will be given to all the contestants with an extra 2 day voting time opened for all the contestant videos.
Hailing from different backgrounds, aspiring bakers of all ages have come together to battle in the Born to Bake online contest. You will be surprised to see the diverse bandwagon of twelve members shortlisted for the baking race.
Learn about them all in this video.
[fb_embed_post href="https://www.facebook.com/video.php?v=1507025959598446/" width="550″/]
Out of these 12 outstanding cooking stars, 8 participants will be chosen by the judges  and will face testing tasks and complex challenges to get closer to the Born to Bake trophy.