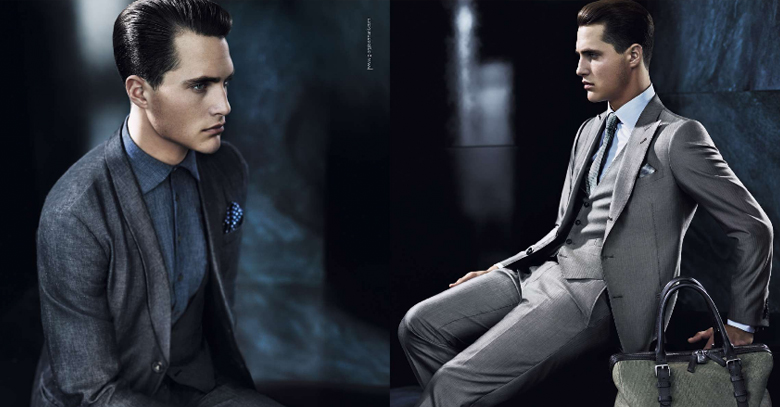 523 views
You go out shopping and stare at various billboards flaunting different brands but what really catches your mind is what catches your eyes. Yes, the tempting models draw your steps towards the brand because your eyes give a go signal to your brain to move in that direction.
Many lobbies have spoken against portraying women as weaker yet appealing gender or as sex symbols for the sake of booming sales in the advertising industry.
While this indeed is true, we often tend to forget that since the past few decades, men (with six packs and shiny bodies) have been working hard to replace the fairer sex in that department.
Does Sex really Sell?
Yes it does. Call it exploitation or a pavement into marketing strategies, targeting men as sex symbols is not at all a new concept but it is the best because sex sells like no other thing.
Some leading and manly brands like Calvin Klein and Emporio Armani became pioneers of this type of advertising when they showed men with demigod statures posing with their nearly nude bodies to promote fragrances, briefs and apparels to increase sales.
Many brands handpick the hottest men walking on the planet like footballers David Beckham and Christiano Ronaldo. Showing off their abs and tattooed well-built biceps; they are able to capture the attention, if not heart, of every passerby.
Even the famous old Spice advert which featured Isaiah Mustafa charmed many, as he exposed his shirtless body to the world.
Recently in Karachi, we saw a different outlook of semi nude men when they were sprawled on the billboards in a seductive manner to promote Stoneage Jeans. Though the men weren't very manly, it can be considered a new manner for advertising men in our norms.
Does this technique always work? Many times the buyers feel that there isn't really a need to put up semi-naked people in the product promotion.
Sex appeal is becoming an important component of advertising across the world because of the huge response it scoops and often the appeal is without any necessary purpose. In an AXE commercial we can expect sizzling bodies of men because it is in line with its positioning, but in a salad dressing advert we won't really prefer checking out an almost nude man – like in Kraft's Italian Salad – rather we would want to see the dressing itself not an undressed man.
ficat
"In advertising, sex sells. But only if you're selling sex" said Jef I. Richards.
Or the Tom Ford adverts, where the branding could have been equally plausible even if the men wore something. And even more astounding was the way photographer Armin Morbach used a not-so-appealing technique to sell wrist watches.
Sell the Product not Just Sex
Be it jeans, scents or briefs, men are shown to be unstoppable in their pursuit to become classy objects for sex, but whichever gender it maybe, its abuse is unsuitable especially when the same product can be sold in various other ways as well. But we got to agree that we all love to please our eyes with charming things, be it some piece of art or a product or even human being, our hand goes towards the brand which our eyes say yes to.
By Zoya Anwer