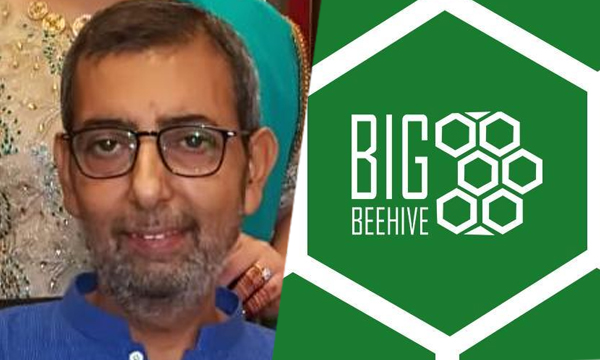 Former CEO of Big Bee Hive, Mr. Navaid Ghaznavi passed away this week in Karachi.
His early career began from, IAL, Saatchi & Saatchi where he was the Client Executive looking after PIA.
He later joined Circuit as the Executive Director for a long stint almost 18 years. He thereafter became the CEO of Contract Agency, a WPP company and of Scooter, a Subsidiary of IAL.
He then moved to Lahore and started working with Big Bee Hive as the CEO.
I first met Navaid when I joined IAL, Saatchi and Saatchi. He was by nature a happy person with a good sense of humour.  His affectionate nature was complemented with being a good listener and thinker – he won the hearts of many. His hardworking, honest and persistent characteristics stood out. Always amiable, he would often invite his close friends over for dinner and entertain them over the weekend. His wife Sumaira, a good cook obliged us and served delicious dishes. There we would share jokes, gossip, sing and really enjoy ourselves.
He fell ill in Lahore, but did know that he was suffering from liver cirrhosis. When it was diagnosed it had reached a dangerous stage and he returned to Karachi to get further treatment.
He bravely fought the ailment for about 3 to 4 years but sadly the disease took over and he left for his heavenly abode.
May his soul rest in eternal peace.
Written by: Noushaba Muraj