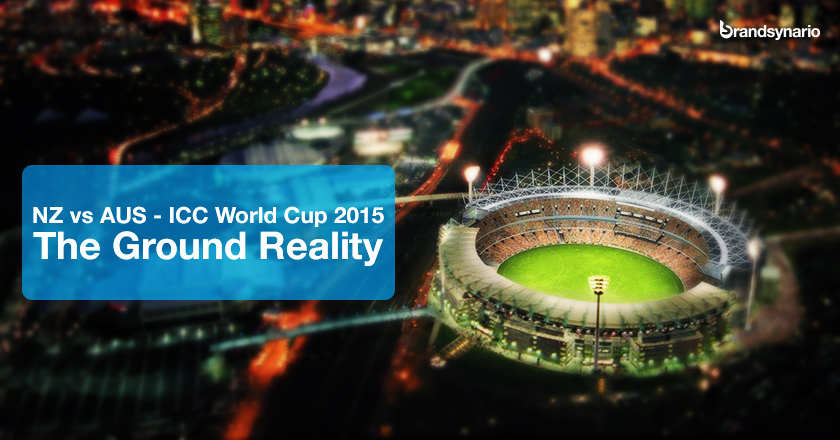 Cricket fever went sky-high as the fantastic four went into the semis and now the grand finale is only few hours to reach. Who will rule the world?
Cricket pundits and enthusiasts are all speculating but one thing that is completely known to every cricket fan is that the most glorious will be settled at the 'G!
The Melbourne Cricket Ground (MCG), known colloquially as the 'G, Australia's favorite stadium is the birthplace of Test cricket and the home of Australian football, holding more than 80 events annually and attracting close to four million people. It has hosted more than 100 Test matches and VFL/AFL Grand Finals.
MCG is one of the greatest sporting arenas in the world vis-à-vis Lord's (London), Wembley (London), Old Trafford (Manchester), Eden Gardens (Kolkata) and Yankee Stadium (New York).
The ground was built way back in 1853 when the then 15-year-old Melbourne Cricket Club was forced by the government to move from its former site because the route of Australia's first steam train was to pass through the oval.
Since then it has hosted plenty of international cricket including the first-ever Test and the 1992 World Cup final, countless VFL/AFL Grand Finals, and the 1956 Olympic Games.
The MCG pioneered the world's first successful portable cricket pitch technology. The revolutionary system involves growing and nurturing cricket pitches off-site and "dropping" them into the centre of the arena at the start of the cricket season.
The key benefit from the new technology is that it allows for more mature grass and root systems to develop, untouched by sand or other debris from the football season.
Managed by the Melbourne Cricket Club, the MCG is also home to the National Sports Museum, Australia's finest repository of sporting artifacts and history. The government-appointed MCG Trust vests administration of the Ground in the Club. All trustees are State Government nominees.
People from all over Australia, and indeed all over the world, speak reverently about the MCG, a ground that is as well known as any other.
Do you think MCG gives Australia an edge over New Zealand? Tell us in the comments below