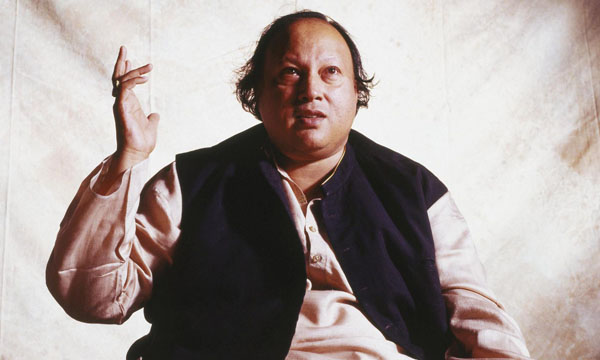 Ustad Nusrat Fateh Ali Khan was a majestic legend of the music industry who introduced the genre of Qawwali to the international arena. He enthralled the whole world with his powerful vocals and intense love for Sufism.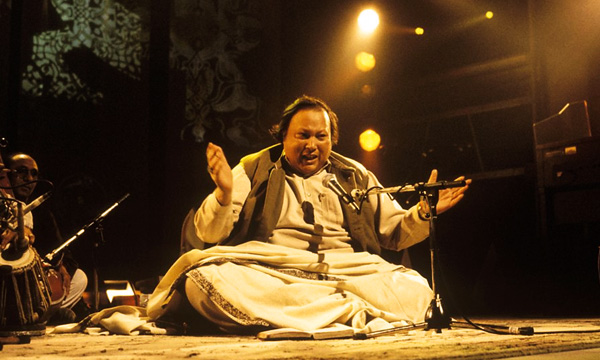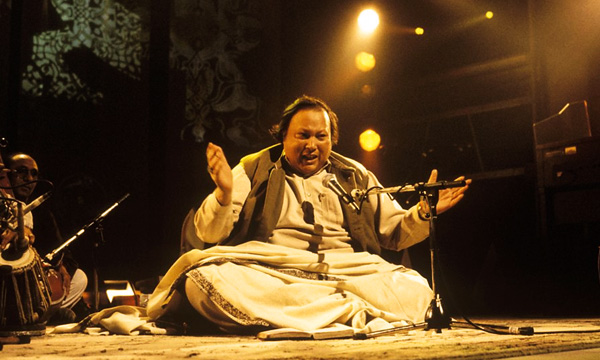 Khan holds the Guinness Book of World Record of the highest number of Qawwali albums released till date, which are almost 125. He is popularly called 'Shahenshah-e-Qawwali' and the 'Voice of heaven' by his fans and devotees.
The world celebrates his birth anniversary today and here at Brandsynario, we are celebrating his extraordinary voice and fusion music by remembering his top-ten qawwali numbers.
1. Afreen Afreen
There can be no better, beautiful, and graceful way to praise the beauty of a beloved than the way Nusrat Fateh Ali Khan has adopted in the beautiful Afreen Afreen. The evergreen song gained huge popularity and is quite famous amongst the lovebirds. It is surely a melodious treat for the generations to come.
2. Ye jo halka halka suroor hai
If you have not lost your heart to someone, you will definitely want to after listening to this mellifluous qawwali. Ye jo halka halka surroor hai is yet another super-romantic and mesmerizing qawwali.
3. Sanu ek pal chain na awey
It is an absolute euphonious blend of traditional and fusion Qawwali-rock. NFAK was known for his experimentation and this song is particularly a delight for lovers who live apart.
If you don't believe that absence makes the heart grow fonder, you should definitely give it a try.
4. Dama dam mast Qalandar
It is one of his all-time popular classical Sufi qawwalis. No qawwali mehfil or mehndi function is complete without Dama Dam Mast Qalandar.
5. Kise Da Yar Na Vichre
A melancholic qawwali, I remember listening to it for the first time in Dhuwan, a PTV drama serial in 1993.
The song suited the tragic ending of a love story perfectly well and ached the bleeding hearts a bit more.
6. Chap tilak sab cheen li mohe Nanina milai k
I have grown up listening to this song from my elders, particularly at the wedding functions and dholkis of the old times.
Unlike the hip-hop and pop music of today, this song is soothing, subtle and pleasing to ears.
7. Mann Kunto Maula
Nusrat Fateh Ali Khan was not only a competent singer. He was revered as Sufi among his devotees.
The Mann Kunto Maula qawwali is one of my most favorite and one of his acclaimed qawwalis eulogizing Hazrat Ali.
8. Allah hoo
Allah hoo is the true musical expression and love for the Creator of the universe. It is a power-booster for your soul and leaves a soothing effect on your ears while revitalizing your iman and making you smile from beginning to end.
NFAK has sung numerous hamd and naat, Koi to hai jo nizam e hasti is another celebrated hamd.
9. Aajaa tanu akhiyan udeek dia
This is one of the best qawwali music tracks ever. If you have not listened to it yet, you are missing out on a very soothing and mellow track.
10. Tumhe dil lagi bhool jani pare gi
It is another masterpiece of NFAK's musical ingenuity. It is a slow and sweet-toned qawwali number.
A must-try for those who like this genre of music.
Some of other favorite qawwalis are Mera Piya Ghar Aya, Kinna Sona Tenu and Saanso Ki Maala Pe Simroon Mai. Among dozens of awards, NFAK received pride of performance in 1987. The great innovator who transformed the traditional Sufi qawwali stunningly died of cardiac arrest in London on August 16, 1997, at the age of 48.
May his soul rest in eternal peace.