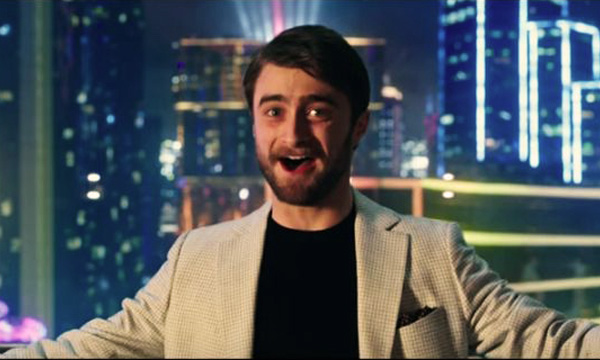 A new trailer has been released for the next installment of "Now You See Me" with a new addition to the cast: Daniel Radcliffe. "I believe their first act was just a set-up for an even bigger reveal," says Morgan Freeman, opening the teaser.
The Four Horsemen, a quartet of magicians and masters of illusions the world hails as "noble Robin Hoods," return to the world stage in a new trailer for the film.
A year after outwitting the FBI and winning the public's adulation, the illusionists reteam to expose the unethical practices of a tech magnate. Daniel Radcliffe plays a tech prodigy, Walter Mabry, who threatens the Horsemen into pulling off another hairbrained heist.
Jesse Eisenberg, Woody Harrelson, Dave Franco, Michael Caine, Morgan Freeman and Marc Ruffalo return to reprise their original roles. Isla Fisher is replaced by Lizzy Caplan.