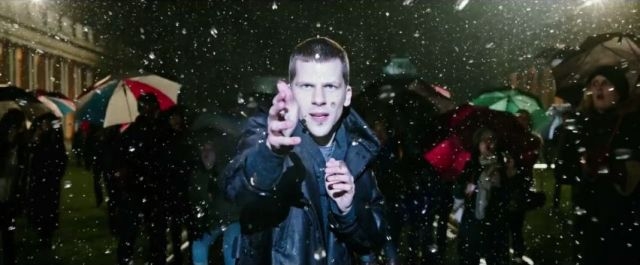 Mind games and magic tricks are to the fore in an international trailer for heist thriller "Now You See Me 2." Woody Harrelson, Jesse Eisenberg, Lizzy Caplan, Dave Franco and Mark Ruffalo star in the sequel, which has illusionist group The Four Horsemen facing a new and formidable challenge.
Philanthropist thieves Merritt, Danny, Lula, Jack and manager Dylan are recruited by Walter Mabry (Daniel Radcliffe) to swipe a master key for the world's computer networks; at the same time, nemesis Thaddeus Bradley (Morgan Freeman), incarcerated after the events of 2013's original film, works to bring them down.
Caplan replaces Isla Fisher as a member of the Four Horsemen in the June 10, 2016 film; "Now You See Me 2" also has a Chinese component, with some production photography taking place in Macau, and Jay Chou of "The Green Hornet" in a supporting role.