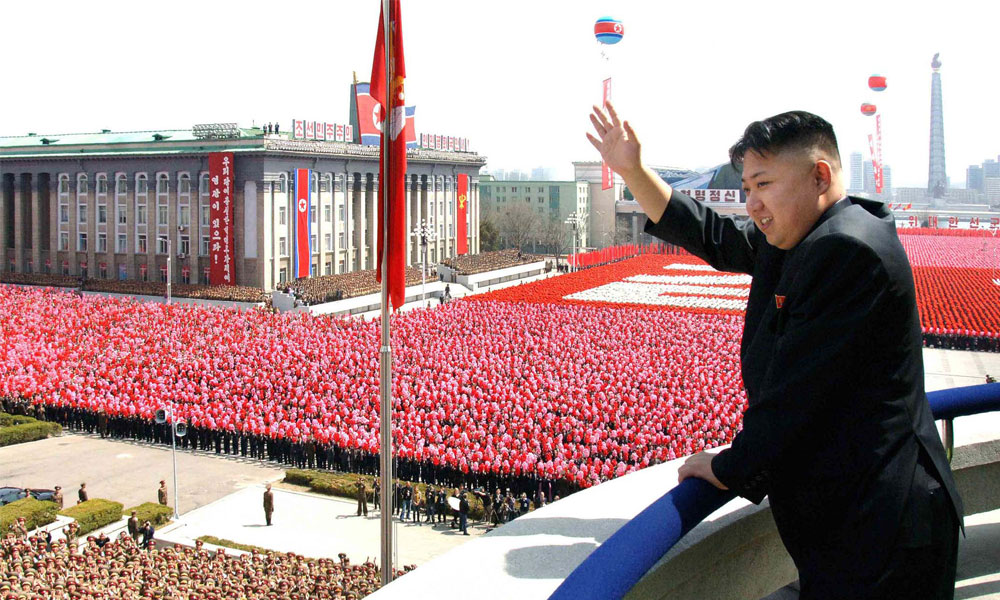 North Korea says it has successfully carried out a hydrogen bomb test, which if confirmed, will be a first for the reclusive regime and a significant advancement for its military ambitions.
A hydrogen bomb is more powerful than plutonium weapons, which is what North Korea used in its three previous underground nuclear tests.
"If there's no invasion on our sovereignty we will not use a nuclear weapon," the North Korean state news agency said. "This H-bomb test brings us to a higher level of nuclear power."
A senior U.S. administration told CNN it could take days to obtain the scientific data to determine whether this was a successful test.
#NorthKorea Announces That It Has Detonated First #HydrogenBomb https://t.co/TDtqepQU8J

— Karachi Pulse (@KarachiPulse021) January 6, 2016
#NorthKorea claims tested #hydrogenbomb device, after that 5.1`s #earthquake feel in the region

— Karachi Pulse (@KarachiPulse021) January 6, 2016
Hmmm so #NorthKorea ka bum bum bola? chalo, #Iran has already been sorted out to let see if focus shifts https://t.co/1YJsC6ZFwY

— afia salam (@afiasalam) January 6, 2016
#China & #SouthKorea believes that tremor was man-made (apparently nuke test by North)#NorthKorea to make a special announcement shortly

— Sayyed Zaydi (@zaibx) January 6, 2016
#NorthKorea claimed it has conducted a successful hydrogen bomb test.

— Sayyed Zaydi (@zaibx) January 6, 2016