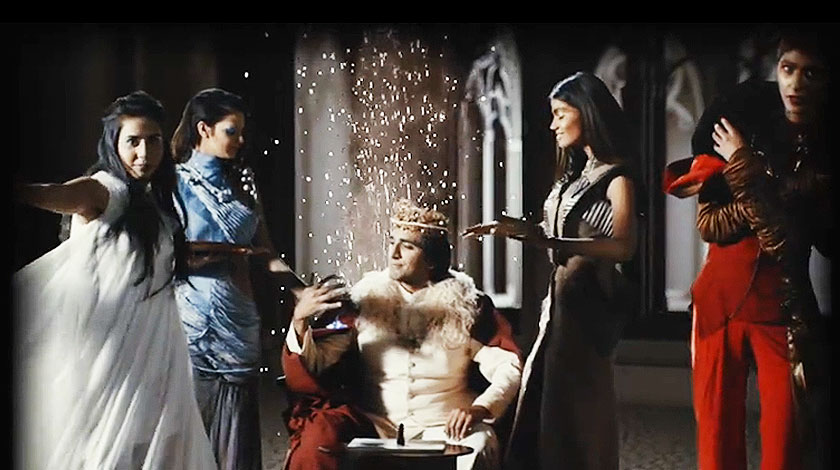 Noori, the leading rock band of Pakistan has finally unveiled the music video of their newest track 'Aik Tha Badshah'. After a hiatus of 10 long years, the new track marks their comeback into the music industry of Pakistan. The track belongs to their third and latest album Begum Gul Bakaoli Sarfarosh. Watch the full song below:
[fb_embed_post href="https://www.facebook.com/officialnooriworld/videos/10152847288132791/?video_source=pages_finch_main_video/" width="550″/]
Back in 2003 during the release of Suno Keh Mein Hoon Jawaan, Noori promised a trilogy of albums. All set to released in September, this album will fulfill that promise. Ali Noor, the lead
Ali Noor, the lead vocalist and guitarist, feels that their album is more of a thematic evolution from their last album. According to him: "This album is about getting things done; it's about breaking chains and then conquering, conquering one's self more than anything else."
Check out: Noori Sings For Pepsi Pakistan
Furthermore, he also said:  "We chose Aik Tha Badshah to release before the rest of the songs because we felt it had a different and more evolved beat. The rest of the songs on the album are older ones. We made them a while back but were waiting for the right time to release them."
Noori is also working on another song 'Yaarian' which is a cross-border collaboration with Folktronica duo (Hari and Sukhmani). It is expected to release this fall.
The two talented brothers, Ali Hamza and Ali Noor will be making their debut as music directors in the upcoming Pakistani film, 'Karachi se Lahore' and have teamed up with Shiraz Uppal – calling themselves 'Sur Dervish'.
Also see:  Karachi se Lahore – Trailer Released!
Describing the details of the album, Noor said, "The name of the album Begum Gul Bakaoli Sarfarosh is about a woman who crosses the border into Pakistan at the time of Partition and thinks everything will be fine, but it's not. She sees everyone losing their morality and then 40 to 50 years pass and we come to the time we live in now and she understands why people are the way they are. Our music should serve as a catalyst to help people understand our country and its situation and the next step is to change."
Stay tuned for further updates from Brandsynario.