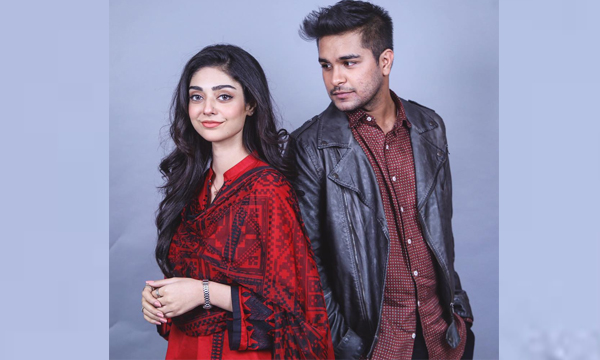 Already, Urdu1 is famous for churning out blockbuster dramas and leaving the audience hooked to their T.V screens. Now, the channel is aiming to raise the bar even higher by producing high-on-entertainment telefilms. The latest- in- line of its telefilms is "Noor"- the musical and it seems that it is all set to steal the ratings from other television networks this weekend.
Umera Ahmed Returns
The best part about Noor is that its a masterpiece penned by the "Queen of all scripts" Umera Ahmed. It has been long since we watched any of Umera Ahmed's dramas and now she is back with a bang with the endeavor.The telefilm is directed by the brilliant, Misbah Khalid who has a certain vision of obtaining reality based performances from fictitious situations.
Cast
Noor boasts a stellar star cast featuring the young Pakistani heartthrob, Asim Azhar alongside the diva, Noor Khan in the main leads and Samina Pirzada amongst others. The telefilm is a poetic venture which is an integration of the music and television industry. It features five original soundtracks, fans would love to hear Asim Azhar's mesmerizing voice.
PROMOS
From the looks of its promos, Noor will tell a tale that will reflect on the journey every person has to take in their life and weave a story of love, struggles, passion, dedication and realizations.
OST
Asim Azhar himself has taken the task of singing the soulful OST! Get ready to fall in love with his voice all over again.
Timings
For those who don't know, Urdu1 Noor will hit the airwaves from Saturday 25th December to 26th December at 8:00 PM. Don't miss to watch the musical tale of love, fame, and destiny!
Here is Asim Azhar Reminding You to do the Same!