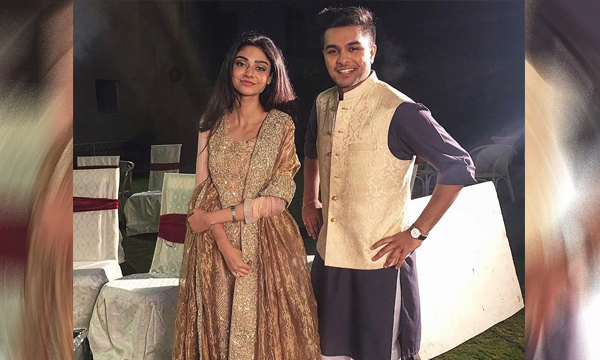 If you are tired of the run of the mill drama serials, offering you nothing but clichéd romance, depressing sagas or boring love triangles, then its time you try something new! For those who don't know, Urdu1 aired it musical telefilm "Noor" ft. Asim Azhar this weekend. And if you have missed it, you need to watch it right away.
Penned by the empress of all scripts, Umera Ahmed; Noor is a super adorable, love story and promises you a fresh take on romance and life.
While Asim Azhar is the hero in the telefilm, the rising starlet Noor Khan is the leading lady. Samina Peerzada has played a supporting role in the tale.
PLOT
The telefilm weaves a story between Noor played by Noor Khan and Waleed played by Asim Azhar. Whilst belonging to two different worlds, the pair is shown to have a very similar nature. Both of them have step-parents and dwell in a state of inferiority, waiting for something extraordinary to happen in their life.
As Waleed is trying tooth and nail to excel in his musical career, Noor vies to be a doctor and struggles against the injustice of her stepmother.
Their life changes when their fate brings them together! Noor starts living with her uncle who is related to Waleed's stepmother. From here kick-starts, not only their bittersweet romance, but also an evolution in their characters.
Slowly and gradually they fall for each other. However, Noor realizes that Waleed has a frolic nature and starts believing that he might be flirting with her. Meanwhile, her cousin Shamama secretly has a crush on Waleed.
Things get worse when Waleed asks for Noor's hand in marriage and she refuses. Here, they temporarily part ways. Shamama gets dejected that Waleed chose her over Noor, but nevertheless recovers herself as time flies.
A year passes and Waleed finally becomes a rock star, the passion in his voice brimming with love for Noor. Our heroine is also becoming a very fine doctor in the meantime.
But will they reunite? Our Shamama gets married to Waleed? We won't spoil it for you and urge you to watch it for yourself.
REVIEW
Asim Azhar's acting truly wowed us in Noor. His funny antics and dialogue delivery was on point. He nailed the role of an immature, young boy and made sure his fans know that he is evolving as an actor with time.
The actress, Noor has soft looks that complimented her gentle soul in the telefilm. She surely holds great potential as a performer and her chemistry with Asim was pitch perfect.
"Tou Noor Hai Meray Dil Ka" was the best of all the songs in the 2-episodic play. Now we are torn apart while deciding if Asim Azhar is a better actor or a better singer!
All in all, Noor deserves to be watched! It's cutesy tale won't disappoint you and we bet, the audience will find it much better that Bollywood chick flicks and masala romance.
Stay tuned to Brandsynario for more updates.