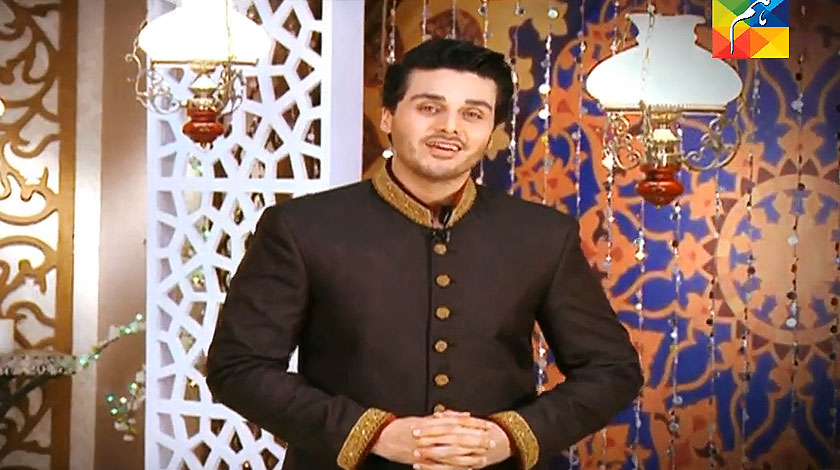 Ahsan Khan will be back this to host yet another Ramazan transmission for Hum TV, titled as, 'Noor-e-Ramazan'. Islamic scholars will be invited to share their knowledge about the Holy Quran and allow the viewers to be illuminated by the teachings of the Holy Quran.
In addition, Noor-e-Ramazan will also invite famous Naat Khuwans, who will recite the beautiful Naats in their melodious voices and spread the spirit of Ramazan among the viewers.
Read more: Faisal Quraishi Opens Up About Jeet Ka Dum, Bollywood Offers & Upcoming Serials
The transmission will also have a cooking show to teach the viewers delicious recipes that can be specifically made for Iftar and Sehri time.
Timings:
The transmission will be aired every day on Hum TV at Sehri and Iftaar time.
Sehri transmission will start from 2 AM
Iftar transmission will start at 3 PM
Ahsan Khan will also be hosting a game show during the transmission that will include quizzes. The viewers will be able to win various prizes by answering these questions.
Watch the promos below:
The Ramazan transmission will be followed by Faysal Quraishi's Jeet Ka Dum. Check out the registration process for Jeet Ka Dum here.