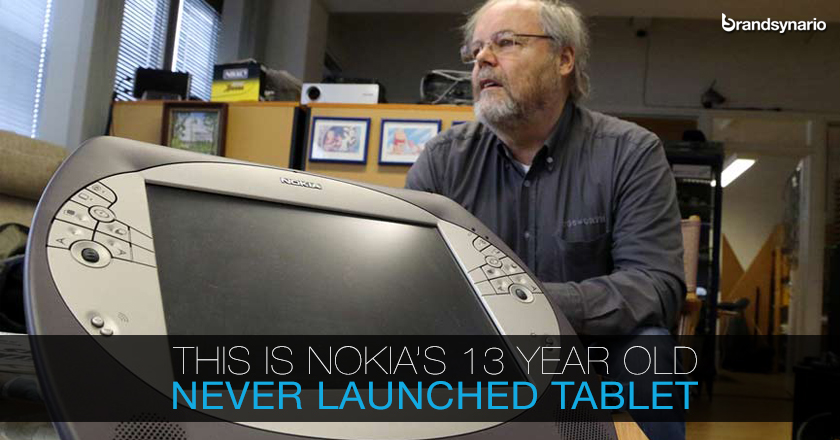 By Zoya Anwer
Nokia is definitely full of surprises. 
While many thought that the Finnish company started with the idea of tabs by launching Lumia 2520, it was earlier revealed in Finnish magazine Digitoday that the brand had created its first tablet, M510 in 2001, almost 9 yearsbefore Apple launched its famous iPad!
Although 1000 units were made initially, Nokia decided not to launch the tablet because the company thought that the gadget was too advanced and might not be popular among users.
The picture of the tablet was released during an interview with Esko Yliruusi, who was an ex data communication expert at Nokia.
To focus on the features of the tablet, it had a 10-inch (800×600 pixels) display, 32MB of SDRAM, 32 MB of flash memory, four-hour lasting battery and a USB port that can connect the device to a keyboard. The tablet was not at all slim and sleek like the current tabs rather was much larger and heavier in size and look and had a black and white display. The tab unlike iPad and other tablets was not all-touch rather had multiple buttons on each side for functioning.
M510 had the old signature Nokia Symbian OS called EPOC and applications like email, Opera web browser,Calender, Notepad could be installed.
Had Nokia launched its tablet in 2001, impact on technology would have surely been huge.