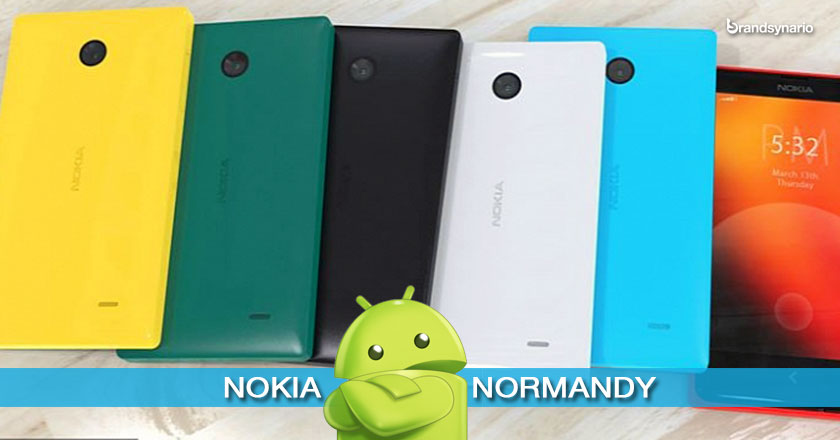 Wall Street Journal confirmed that Nokia is set to release its first Android smartphone, Normandy by the end of February 2014. The handset is one of the more anticipated devices primarily because of its promise of being a low cost smartphone, and the obvious fact that it's the first Nokia smartphone to not run Windows. Normandy will reportedly be showcased during MWC in Barcelona.
According to Wall Street, Normandy will go official as 'Nokia X'. The Finnish giant, Nokia was reportedly working hard on its Android powered Handset when Microsoft acquired the operation.
Disappointingly, Normandy is also tipped to launch without the feature of 'Google Play', much like Amazon's Kindle. Instead, the device will focus more on the services provided by Microsoft and Nokia.
Also, the UI of this smartphone is going to be much in relation with Microsoft's Windows Phone 8.
Also rumored, are the specs of the Nokia X (Normandy):
A Dual-core Snapdragon 200 SoC
Dual-SIM
4 Inch WVGA display
4GB of built-in memory
512MB RAM
And other features in continuation with the ASHA series. Normandy is also reportedly priced in line with Nokia Asha devices.
It is going to be interesting to see Nokia's plan to place Normandy in its product portfolio, the launch will naturally affect the sales of Nokia's other popular lower ended Windows Phone devices like; Lumia 520 and 525.
For instance, Nokia Lumia 520, alone, is responsible for around 30 percent of all Windows Phone sales.