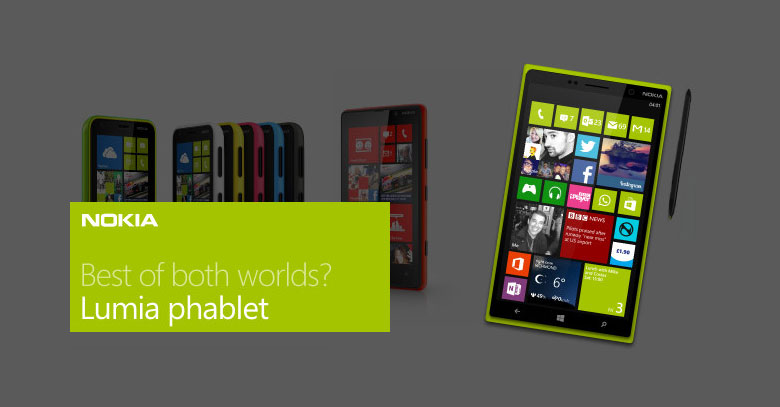 Nokia is set to launch a bigger better version of smartphone, which is reported to fall under the category of 'Phablets' – A common slang used for Smartphones which combine the features of a tablet with the functionality of a phone.
Nokia is also reported to have been waiting for an appropriate event to launch, what could possibly be a new heir in the Lumia family or it could be a different breed all together.
Nokia Lumia 1020, which was launched in July this year and equipped with a 41 megapixel Carl Zeiss lense, is considered to be the "Titleholder" smartphone for the Finnish mobile phone company.
Market Leader Samsung has led the way till now in Phablets, with its Galaxy Note series, along with Apple who has led the market for tablets.
Nokia effort in the market ruled by these tycoons is speculated to be dicey. However, Nokia's Phablet for now is reported to have been equipped with Windows RT.
Shipping 7.4 million smartphones in the second quarter this year, an increase of about 32% from the first, Nokia seems convinced of its future in Smartphone Industry.
To be fair, launching a Phablet does make sense with increasing consumer trend of using Smartphones for social media, watching movies, pictures and other activities that can better be accolade in a large screen Phablet.