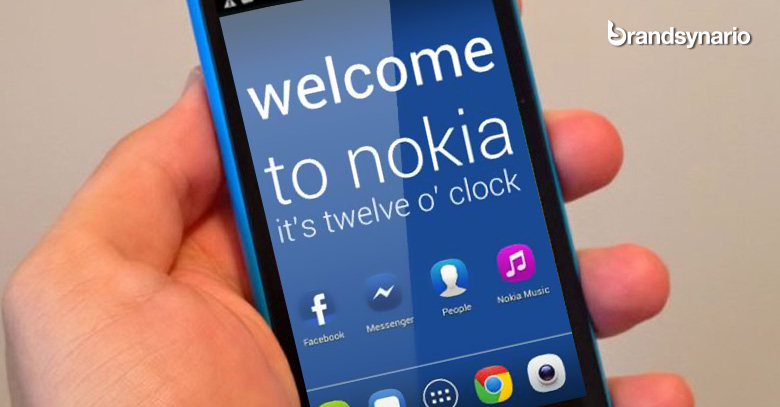 By Hassan Wasti
What we know about Nokia Normandy
Nokia Normandy has made fresh rounds on the social media, the big mystery cloud that has been hovering over the much talked about project from the Finnish manufacturer faded away with the latest pieces of the puzzle, screenshots revealing the potential user interface of the phone made a debut on twitter and became the hottest topic on the internet.
The screenshots features the notification area and a home screen of the Normandy. The left screenshot is the home screen, which resembles the Windows Phone 8 live tiles. The shot of the home screen complete with tiles might throw you off in the first glance as it seems like Normandy is a windows phone but the BBM app icon present on the screen assures you that it will run on android.
The android version used in Normandy is a forked version which is what Amazon does with its Kindle Fire, something thats not aligned Google's own version. The User Interface of Normandy offers a mix of Android and Windows phone one might say that it is an interesting combination by Nokia that is sure to be a hit among the user.
The leaked pictures also show some applications on the home screen which are not available for Windows Phone along with a notification center. It is rumored that the handset will come with the usual Nokia and Microsoft applications that ship with its Windows Phone lineup like Nokia Camera app, Here Map etc. Many believe that  Nokia has done a worthy job with the customization, if the leaked screenshots are legitimate, offering users the facility of Google's OS with the simplicity of Windows Phone.
The technical specifications are still unknown at the moment, but rumors hint that, the handset should come with a 4GB storage with microSD card 512MB of RAM, a Snapdragon processor, and a 4-inch display.The handset will be equipped with a single button, just like the one found inside the Asha handsets. Apart from these there isn't much news about the specifications that the phone will bring to the table.
We will need to wait and see how Nokia will proceed with this project but for now many hope that Normandy become a real deal as an Android phone by Nokia has been long over-due.