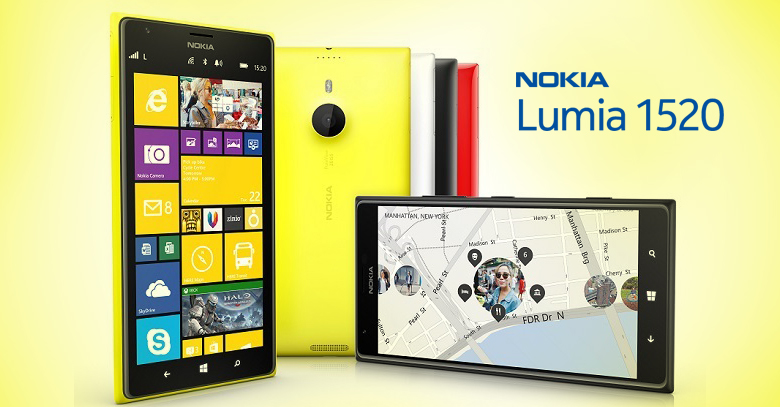 By Hassan Wasti
Nokia's much-awaited first ever phablet, Lumia 1520 has finally arrived in India with an expensive price tag of INR 46,999; making it the most expensive smartphone ever produced by the Finnish company for the Indian market. 
Nokia's recent launch of Nokia Lumia 1020 has proven to be a successful venture for the company but with 1520 it hopes to dominate the market with its innovation and creativity.
The phablet has a 6-inch screen and operates on a 2.2GHz quad-core Snapdragon 800 processor, the processor is said to be the strongest in the world. Lumia 1520 is equipped with a 20MP PureView Camera with dual LED flash, Zeiss optics and optical image stabilization. It also sports a front-facing 2MP HD camera.
The phone/tablet has a 1080p display and has 2GB RAM with the internal storage of 32GB, offers a microSD cards for additional storage and free cloud storage of 7GB. 1520 is powered by 3,400mAh battery with built-in wireless charging facility.
It has an impressive four microphones system for noise cancellation and surround-like recording.
The new Lumia can become the alternate to Blackberry for business purposes, with a built in Microsoft Office it offers a wide range of applications that can be used in work environment. Microsoft Exchange, Office 365 and Lync are few of these applications that Lumia 1520 can offer.
Going up in market which is currently dominated by Sony Xperia Z Ultra, HTC One Max and, Samsung Galaxy Note 3, Nokia aims to bring its customer as much unique experience as possible. Lumia 1520 will be available in black, red, yellow and white.