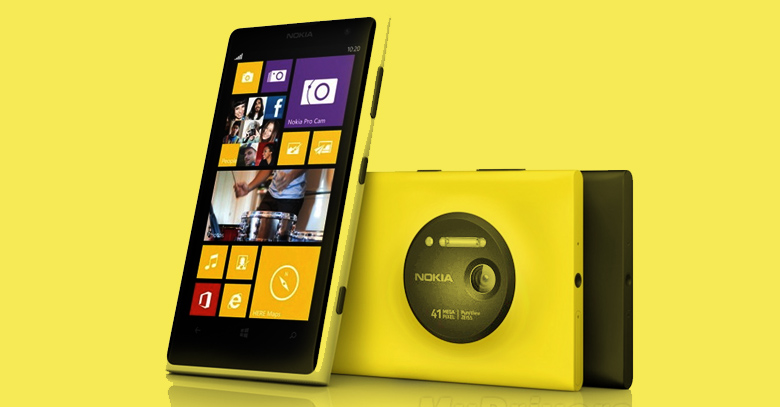 By Hassan Wasti
If you are looking for something that can help you take amazing pictures and serve as an efficient smartphone, then  the Nokia Lumia 1020 is just the perfect answer for you.
Nokia has gone one notch up against its competitors with the new Nokia Lumia 1020. This windows phone currently holds the title of being 'The Best Camera Smartphone in the Market'. Along with a 41 megapixel sensor Lumia also comes with manual tools for its customers to explore the functionality of the device,
Camera however doesn't convey the whole story, Lumia 1020 comes with a bag full of following features that makes it even more desirable for smartphone enthusiasts out there.
Camera:
As mentioned earlier the 41 megapixel camera is the star attraction of Lumia 1020, apart from pixels its comes with a f/2.2 aperture that makes low light pictures sharp and clear. It also comes with amazing Optical Image Stabilisation and a brilliant high resolution zoom. Some drawbacks include no dedicated camera button for instant access to camera even when locked, plus the design of the phone gets compromised as the camera is pretty prominent which  spoils Lumia sleek and delicate look.
Navigation:
Lumia 1020 comes with free voice-guided navigation one which gives access to details like speed and direction on the road. The navigation feature is part of the HereMaps application which Nokia has included in its new flagship, HereMaps has become a leading name in the industry as it provides detailed maps comes in handy for travellers and tourists. It also comes with a feature of downloading street level maps for an entire region so that it can be viewed offline.
Hardware/Design:
The design without a doubt is stylish and makes Lumia attractive to carry around apart from the prominent camera in the back the phone looks and feels chic. The body is slim and sleek which makes it an easy handle and weighing in at 158 g it is easy to carry around and use. The display comes in with 768×1280 pixels and a 4.5 inches screen and Gorilla glass 3 coating which minimizes the fear of scratches on the screen .
Moreover the speakers and sound quality allowing the user to record and listen to music distortion free stereo sound. Lumia is available in three colors yellow, white and black so the customers can buy one which appeals to them the most. Windows Phone is slim and professional, while most Android offerings are bloated and laggy.
Software:
Nokia Lumia 1020 comes in with Windows 8 and a built-in 32GB storage space for the videos and pictures one might take. It also features an underpowered dual core 1.5Ghz Dual-core processor with 2GB of RAM but with no noticeable slowdowns the device proves to be efficient as it moves on from one app to another without hang ups or delays.
Battery Life:
One of the major concerns that people had was about the battery life as a camera that big will require a powerful battery backup. Lumia however has tackled this issue with a massive 2000mAh battery that will  last an entire day using it for email, web browsing, the occasional game and of course picture taking. It has a talk time of up to 19 hours Music Play up to 63 hours and stand-by up to 393 hours.
Conclusion:
Nokia has made an impact with Lumia 1020 and is topping the charts as the best camera smartphone around. With competition ever increasing Nokia has delivered what it promised and has been successful in allowing users to achieve a different experience from the rest. If you are an avid windows phone user you might not feel a sudden rush of excitement when using Lumia 1020 unless you are a camera enthusiast, however person using a windows phone for the first time will have a lot to look forward to in the Nokias new flagship.
Lumia 1020 will be available in Pakistan  from next month for a price of Rs 75000 ( $773).