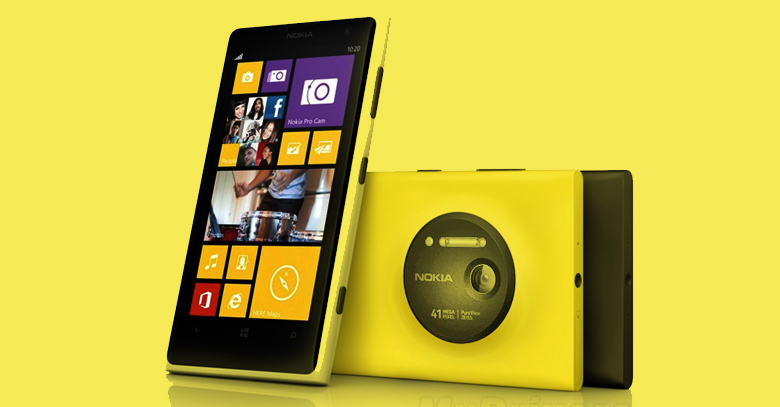 The smartphone that sets a new benchmark in smartphone imaging has finally arrived in Pakistan. Yes, the Nokia Lumia 1020 is now available at all Nokia Care Centers and partner franchises across Pakistan.
With its 41 megapixel sensors, PureView technology, low-light capture, ZEISS optics with six lenses and optical image stabilization; Nokia Lumia 1020 has rightfully earned the rights to be called 'The Best Camera Smartphone' built till date.
The Nokia Lumia 1020 allows people to shoot-first-zoom-later feature that allows the users to revive the stories and relive the precious moments captured in their smartphone.
With a beautiful interface and bold yellow, white and black colors Nokia Lumia 1020 sports a simplified camera features usually restricted for professional cameras.
"The Nokia Lumia 1020 marks a giant leap forward in smartphone photography. With its 41 megapixel sensor and extensive range of photography apps, the Nokia Lumia 1020 boosts creativity and makes it easier to shoot, edit and share pictures of unrivaled clarity," said Arif Shafique, country general manager, Nokia Pakistan.
The experience is not just limited to image shots; the Nokia Lumia 1020 also captures blur-free videos with stereo sound even at the loudest concerts thanks to Nokia Rich Recording, which handles sound pressure levels six times louder than conventional smartphone microphones.
With over 165,000 apps, the personal nature of Windows Phone makes it the perfect platform for the Nokia Lumia 1020, showcasing live images on the Start screen with the Photos tile, quick sharing to social networks, and easy access to files across a number of devices with SkyDrive. With the dedicated camera button, Windows Phone is designed with imaging in mind.