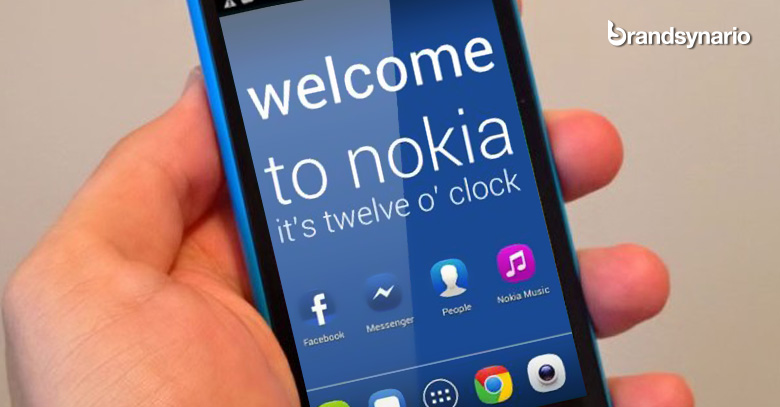 Rumors have once again surfaced that Nokia is launching an Android phone. This time the rumor appeared on notorious twitter tipster EVLEAKS, who rose to fame by leaking exclusive images of iPhone 5C.
The Verge reports that Nokia's exclusive Android handset is codenamed Normandy, with a reported "forked" version of Google's OS, similar to how Amazon makes use of the system for its hardware.
If found to be true (which is the case mostly with EVLEAKS case), Normandy will run famous Android apps like Skype etc. Also with its forked status, Nokia would be able to completely customize the Operating System, taking it out from Google's rule.
Nokia development of an android phone is somewhat strange since Microsoft took over the company in early September this year. It would be interesting to watch whether Nokia will attempt a release of Normandy before the 2014, officiating the deal with Microsoft, because if it decides not to, then it's equally uncertain whether Microsoft will keep Normandy afloat post-merger.
Nevertheless, as per the news so far, Normandy is going to be an ASHA phone. Asha line is still considered to be a lower-end phone delivers traditional smartphone apps to consumers, but still is not a premium offering.
Perhaps that is the positioning Nokia wishes to change by launching 'Normandy', perhaps Series 40-powered Ashas failures have compelled the Finnish giant to reconsider the Asha offerings, perhaps Nokia wishes Normandy to pick up the slack of Asha phones.
Whatever the case maybe, the handset so far is being rumored to be a 'hot and happening' with news circulating of an early 2014 release.
With Regulatory hurdles still in place, Nokia might as well have the chance to milk a newer, better and stronger ASHA phone.