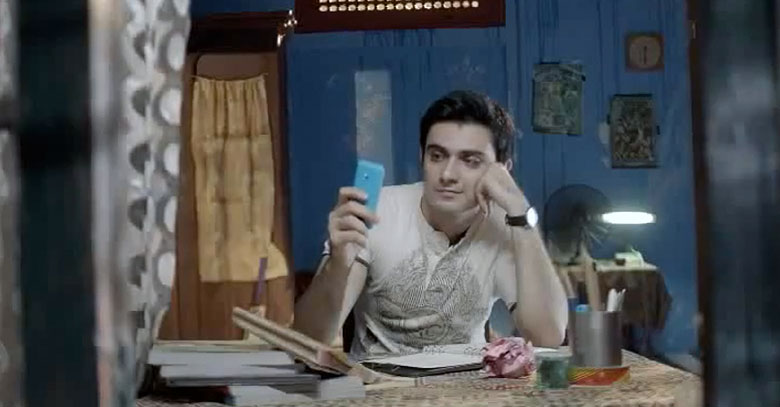 Have we ever heard that a phone has revolutionized a society? The new Nokia Television commercial (TVC) certainly wants us to believe so. We saw Samsung do that with Samsung Galaxy Y series where they incorporated the phone into the lifestyle of younger audience.
The TVC depicts how a phone can help educate and entertain the third world citizens. The song illustrates a story, which portrays the transition of lifestyle that Nokia brings along.
Moreover, the central message was illustrated by showing a waiter learning English through the applications present in the phone. The phone provides information about religious activities as well, which was highlighted when a rather irresponsible person of a family starts praying as his Nokia phone reminds him of accurate prayer timings.
This is where Nokia makes an impact on its target market. People who are religious would have close association with a phone which helps them improve their lifestyle and become better Muslims.
Furthermore, the youth of the community which is bored by the monotony have a phone in their hands which promises to make their lives exciting.
The entertainment icon offers, jokes and music to lighten their moods making them happy and contented with their lives.
Additionally, Jawad Ahmed's song with its easy lyrics and catchy tune become Top of Mind (TOM) of consumers. Plus the singer's fans would take no time to buy a phone which emotionally connects them to him.
Besides, words such as 'karlo haasil bankay sikandar , khuwahishen jo hain dil k andar', help people relate to their lives, especially those who have been struggling to climb the social ladder.
Hence, the commercial does its work by implanting the idea of stepping forward and improving your life with the assistance from Nokia.
Nevertheless, it is imperative to mention Nokia's approach to connect to its audience via the entertainment sector. Its previous commercial starred Ali Zafar and Nargis Fakhri dancing to a catchy jingle while it also sponsored Anwar Maqsood's theatre play, Sawa Chaudah August.
The previous TVC with Ali Zafar did not specifically highlight the entertainment services provided by Nokia but the new adaptation talks about watching videos and listening to songs with lyrics such as:
"Iss per suntay jao ganay, naye naye bhi aur puranaay"
Although Nokia Lumia has won an award as one of the best phones in the market, yet what attracts the buyers most is the 'coolness factor'. Nokia realized this and promotes itself as innovative, user friendly (with the help of the tiles) and fun as it came back to conquer the smartphone market.
However, the facilities demonstrated in the ad are targeted towards the lower socio economic classes. Since, Nokia has quite stable market share in the low-end mobile phone category, the new TVC or jingle by Jawad Ahmed does nothing to boost Nokia's sales in comparison to Samsung and Apple's market grandeur.
Another con with of the recent advertisement is the selection of celebrity. Can Jawad Ahmed really mobilize today's youth and form the relationship which Nokia desires?
To sum it up, either Nokia is intentionally targeting the middle class population, or it still has a long way to go to fascinate premium consumers.