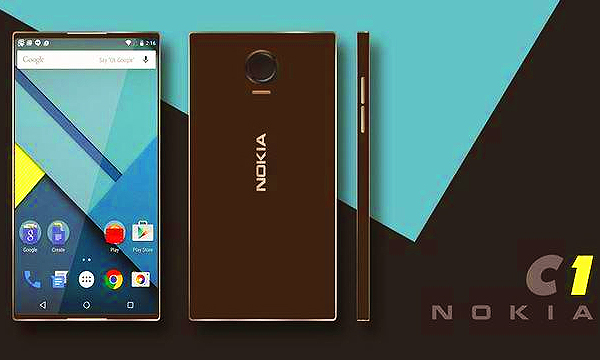 Nokia, after being acquired by Microsoft, is gearing up to get back into the smartphone market and release its own smartphone sometime in 2016, called the Nokia C1.
The Finnish tech giant has been prohibited from making its own smartphones until 2016 following the deal with Microsoft while it was allowed to have its name on phones that were not categorized as smartphones.
Once that contract runs out, Nokia will be allowed to launch its own smartphones that will work on the Android OS instead of the conventional Microsoft Windows OS.
Read More: Nokia Plans to Design & License Smartphones Again from 2016
If the leaked pictures of the phone are anything to go by, the Nokia C1 will have a sleek, metal body, with Chinese smartphone-tablet maker, Foxconn, reportedly behind the designing of Nokia's first Android smartphone.
Take a look at the images:
The Nokia C1 features a 5-inch FHD display, with the phone powered by an Intel Atom processor. The phone holds 2GB of RAM, an 8MP rear camera, with the flash specially positioned just below the lens, along with a 5MP front camera. The C1 will offer 32GB of inbuilt storage and will have the latest Android 6.0 Marshmallow Operating System. The sleek body has rounded corners, and a comfortable screen-to-body ratio and on-screen navigational buttons.
Related: Nokia N1 Android Tablet-Specs & Launch Details
 According to rumors, the Nokia C1 could make its way into the market by November 2016; however those figures are mere assumptions. It may be worth noting that Nokia may unveil the Nokia C1 at the Mobile World Congress in March 2016.