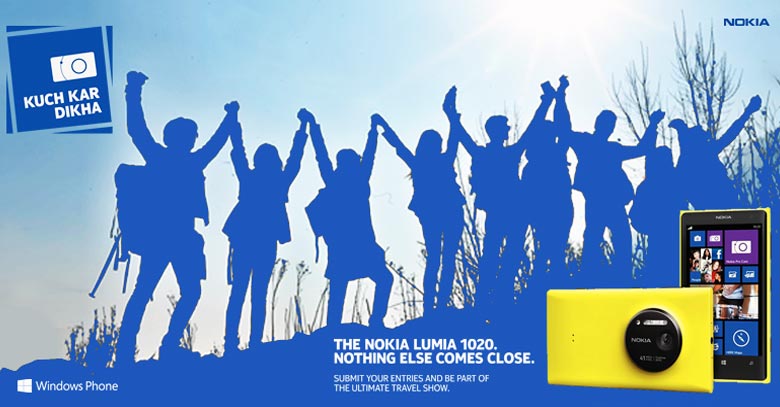 Nokia Pakistan brings the first of its kind travel show "Kuch Kar Dikha", a reality program for nature devotees, adventurists and photography freaks.
The Finnish manufacturers announced the news of their branded entertainment on social media, inviting people to send out their best nature photographs to be a part the daring endeavor.
"Are you a nature-holic, a travel freak and an adventure geek? 
Then here's your chance to be a part of the most exciting reality show ever. Submit your entries below to test your lucky stars", says the advert on the Nokia's Facebook page.
Only one lucky entrant selected by the marketing team will win the chance to be a part of "Kuch Kar Dikha", seizing the exclusive opportunity to travel with Nokia Pakistan, with all the expenses borne by the brand.
No further details regarding the show have been disclosed and will be revealed to the winner alone after the selection.
Apparently, the launch of this travel challenge is linked with the promotion of the latest Nokia Lumia 1020 andNokia Lumia 1520 handsets.
Stocked with a 41 megapixel sensor and a wide range of photography apps, the 1020 addition to the Lumia family is a photographer's paradise, taking creativity to a whole new level. While Nokia 1520 is Nokia's first 'Phablet' with a 20 megapixel camera, full HD 1080p resolution and 6 inch mega screen size.