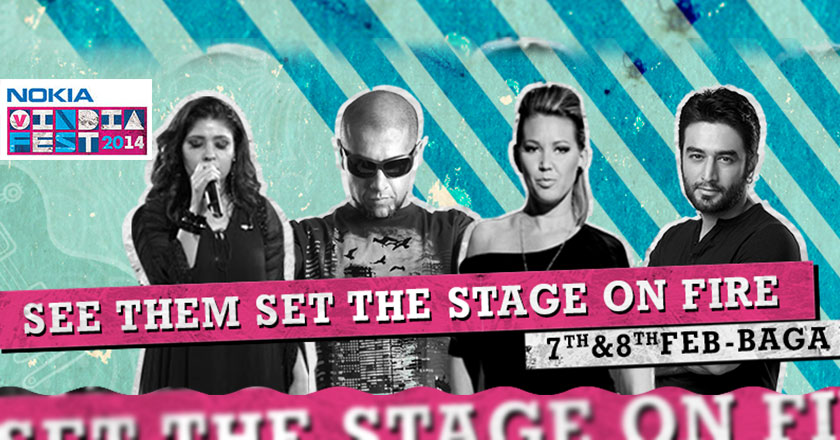 22 views
Continuing the legacy of successfully hosting IndiaFest for straight three years, Channel V in collaboration with Nokia, brings the fourth season of the largest college festival in the country.
Power-packed with entertainment and excitement "V Nokia IndiaFest 2014" features an extravaganza of 25 events, including rock band competition, beauty pageants, fashion shows, DJ duels and a short film contest, for students to unleash their talented side
This year the platform reached out to around 2 million students from over 2200 colleges across 25 cities, giving out prizes worth Rs.50 lakh. 
The two day Grand Finale hosted in Goa witnessed the top most talented contenders from all over the nation gearing up for some very tough challenges against each other.
Each contest had a star-studded judge panel to decide the fate of the participants.
"Campus Diva" and "Campus Stud" were chosen by Neha Dhupia and  
  where as Nishka Lulla evaluated the fashion show "Rampage". The filmmaking competition was judged by Rohan Sippy while DJ Suketu picked out the winner in the DJ talent hunt. The decision for the Rock competition "Nokia Launchpad" was given in the hands of Suraj Jaggan.
The performances by Sunidhi Chauhan, Vishal Shekhar and UK's famous DJ Vicky Devine in the Grand finale were a cherry on the top for everyone.
 "The stage was so exuberant with energy that we had a great time performing. It was a great experience at the Nokia IndiaFest," said Vishal Shekhar.
Apparently, every year IndiaFest receives an overwhelming response and has now become the most popular amongst all the talent hunt platforms ever hosted.
Even Nokia continued with the trend and connived with Channel V for the fourth year in a row to produce yet another successful edition of the youth entertainment festival.
"It is really exciting for us to associate with IndiaFest for the fourth consecutive year. We continue in our endeavor to bring the youth closer to their passion", commented Viral Oza, Director Marketing, Nokia India.