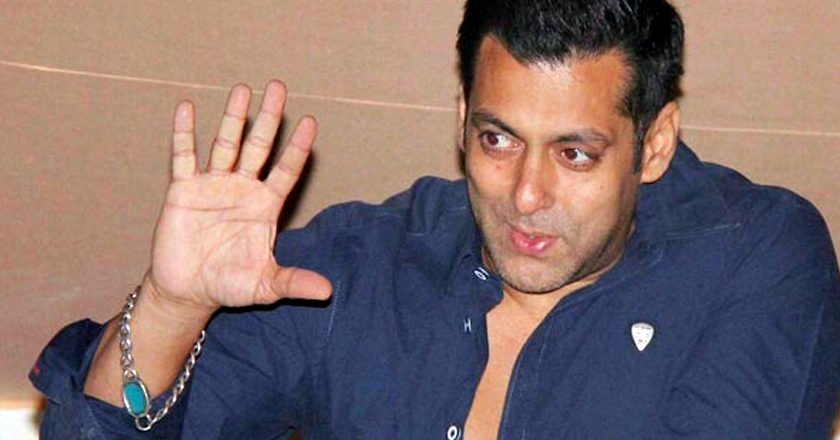 Salman Khan is no doubt the most wanted Bollywood actor these days. The latest twist in the Salman Khan Hit-and-Run Case is the fact that all the proof against the Bajrangi Bhaijaan was lost in a fire.
A 'Right to Information' query made by activist Mansoor Darvesh has revealed that the Maharashtra Government has no case files pertaining to Salman Khan's hit-and-run incident.
Reportedly they were destroyed in a fire on 21st June, 2012, which incurred a loss of lives as well as files in Mantralaya, the state government headquarters in Mumbai. 
Darvesh inquired into the expenses incurred by the state on the case spanning from 2002 to the current year, where on May 6th the Mumbai court finally passed judgement.
The government was, however, vague about the information they provided and merely stated that information could not be made available due to the loss of files in the fire.
The only information they were forthcoming about was the payment of INR 6,000 per hearing to Special Public Prosecutor Pradeep Gharat who was appointed since September 2014.
Darvesh criticized the lack of action on the government's part to reconstruct the lost files, due to which they had no awareness on the expenditure the case had incurred.
On the morning of 28th September, 2002, Salman Khan killed a man and injured three others in Bandra, when he drove his car onto a footpath where the aforementioned people were sleeping.
He was convicted on May 6th of this year, sentenced to five years of imprisonment on the charge of 'culpable homicide not amounting to murder' alongside other charges.
However, Salman Khan appealed against the Bombay Sessions Court ruling in Bombay High Court due to which the sentence was suspended and he was granted bail.
Contributed by Hunza Gul.