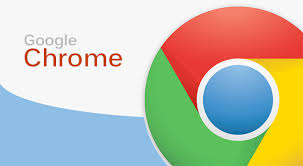 Good news for Google Chrome users: No more obnoxiously annoying flash ads on your browser after 1st September. According to the news release published by Google earlier on 27th August:  "Chrome will begin pausing many Flash ads by default to improve performance for users."
The Flash ads have a baleful reputation of snapping up the battery of user's device and bogging down the processing speed of the device while simultaneously exposing it to malicious content. Many Chrome users resorted to ad-blocking extensions to dodge continuous screening of the Flash ads.
Read more: Google Launches Android Update Marshmallow
A new update to be rolled out on 1st September will block flash ads by default. All content including ads, auto-playing videos and websites will be paused by default and users will have to click them if they wish to see them. The Chrome browser will be able to "intelligently pause the content that aren't central to the web page" after the update. Google claims that the update has been rolled out to conserve battery life of users' devices while they are surfing on the internet and help improve the security by constricting dispersal of malware.
Read more: Google Promotes Pakistan's Cultural Heritage Through Street View Maps
However, Google AdWords customers need not worry as their flash content will be automatically converted into HTML5. Although Google advice AdWords customers to manually confirm that their ads are adjusting properly.