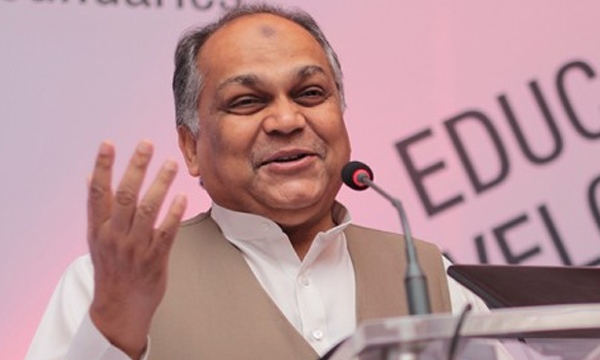 In response to the city-wide protests by disgruntled parents, Karachi Commissioner, Shoaib Siddiqui, has ordered private schools to withdraw fee hikes until permission is granted by the government itself.
With the start of the new academic year, several private schools have hiked up their monthly fees by as much as 20% to 30% in one go. While this was not a problem for some, majority of the parents felt pressured to pay such high amount of increases with limited income sources.
As a protest, parents formed Parents Associations and Action Committees and held several protests across the city with slogans "No Fee Till Low Fee" and "Sasti Taleem Subkay Liyay" (Economical Education for all) to pressurize the schools to allow some concession.
On parents' continuous protests, the Directorate of Private Education issued notices to at least three private schools including City Grammar School, Generation School and Shaheen Public School to reveal reasons for such hefty fee hikes.
The private schools, including Generation School and Happy Home School, stated that the reason behind the decision to increase the fee was the recently increased charges imposed on them by the Board of Revenue.
During a meeting with associations of private schools, Karachi Commissioner, Shoaib Siddiqui, refused to accept the reasons and instructed the private schools to not only revoke the arbitrary hike in school fee but also ordered the schools to take permission from the government before taking such measures in the future.
Siddiqui further assured the private school representatives that their concerns would be taken up with the relevant authorities but emphasized that the increased government taxes should not be used as an excuse to burden the parents.