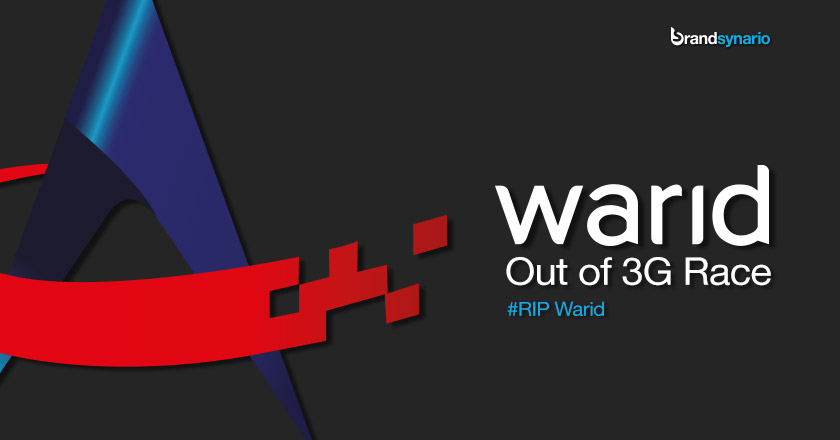 Telenor, Ufone, Mobilink and Zong have successfully submitted the bid for 3G/4G auction by PTA, striking Warid out from the league. 
According to the PTA authorities, it has been confirmed that there were only four telecommunication operators who participated for the bid within the allotted time frame and Warid was not one of them.
As expected, Warid's base of loyal customers is angry with their network for backing out of the 3G war. The disappointed customers took to Twitter to express their displeasure.
No 3G for Warid users time to switch the network? #3G #warid #4G
— Muhammad Faisal (@faisalusuf) April 16, 2014
#Warid didn't enter 3/4 G auction because they are about to wind up operations in Pakistan ..I Think its time to Bye Bye Warid
— Syed Munim (@SMunim1) April 15, 2014
So #Warid has not taken part in 3G-4G auction, is this beginning of its end?

— ell Enn (@Ell_Enn) April 15, 2014
The sealed bids by all the participating telecom operators were received in PTA headquarters Islamabad.
PTA will be awarding 3G licenses to all the four telecom operators while only two of the four bidders will be allotted the license for 4G after careful consideration of the bids on April 24, 2014.
The four telecom operators who will be receiving the 3G licenses are pretty clear but what is still unclear are the names of those two telecom operators who will be receiving the 4G licenses.
Telenor has been hammering about the 3G technology introduction in the country for quite a long time, while Zong being one of the top most telecom providers is economically quite strong, which leaves Mobilink and Ufone, i.e. the oldest telecom provider of Pakistan and a PTCL owned company, respectively as the last two for the choice.
The rumors say that Telenor and Zong will be leading the bid to  win the 4G auction. What's your say?