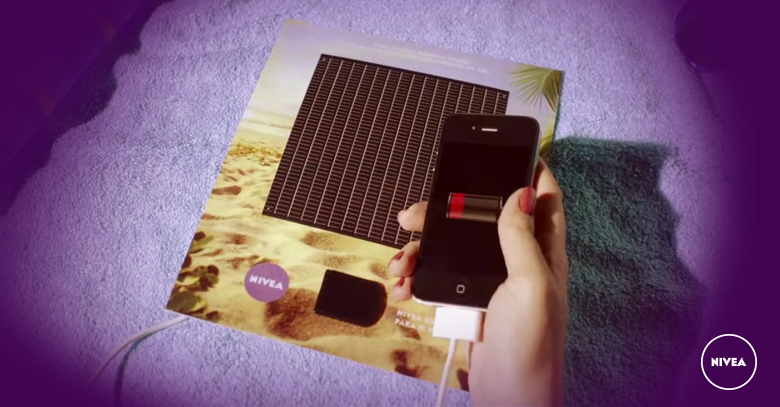 By Ufaq Ashfaque
BRAZIL, June 5 – Skin care product mogul Nivea launches their new Sun line of products and items, promoted with a unique proposition. Nivea Sun published a print ad that comprised a solar phone charger. The thin solar panel strip has a socket that charges a Smartphone with sunlight as the source of energy to charge a phone.
The creative ad was shot in Brazil where people were shown the benefit and the comfort of charging mobile devices on a remote location like the beach. This creative ad not only showed the transformation of products into experiences that are memorable for the consumer, but also displayed the degree to which companies are now competing to earn the loyalty of their customers and increasing their market share in the industry.
With the solar charger published on a print ad, Nivea Skin Care range earned a share of the consumer's mind. Such ads not only show innovation, but also result in cross-industry competition. This means that the Nivea Sun print ad not only has given competition to mobile accessory industry, but also has targeted the Smartphone industry, which has not produced items as innovative as a solar charger.