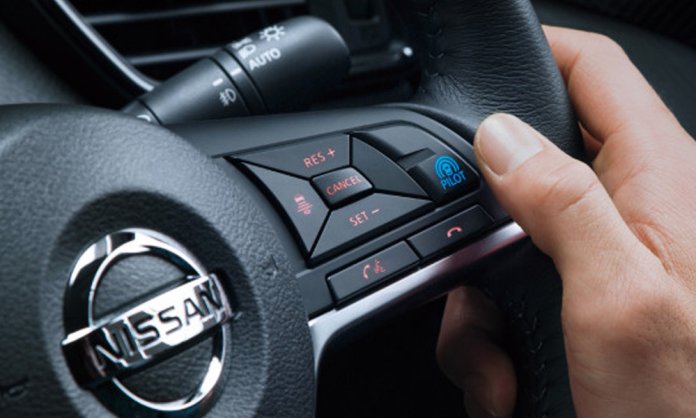 ProPILOT Assist is a hands-on driver-assist system designed to help drivers stay centrally in their lane, navigate stop-and-go traffic and maintain a predetermined speed and distance to the vehicle ahead.
The system is very serious about the driver not taking their hands off the steering wheel though, so in some ways it could be seen as the next step forward in adaptive cruise control, rather than being genuinely autonomous.
So far, more than 120,000 vehicles featuring the innovative technology have been sold around the world, and now even more models are going to be made available with ProPILOT Assist. It was originally introduced in 2016 in the Serena minivan in Nissan's native Japan. Since then, the technology has spread across the globe to models such as the all-electric new Nissan Leaf, the Qashqai in Europe, the X-Trail in Japan, and to the Rogue in the US. It will also be a feature of the all-new 2019 Nissan Altima sedan.
By the end of 2020, Nissan plans to expand the technology to feature in 20 different models in 20 different markets around the world.
It will now begin to feature in models such as the Nissan Rogue Sport in the US and the Qashqai in Canada from late this year, as confirmed by Nissan CEO Hiroto Saikawa during the company's fiscal year 2017 financial results announcement Monday.
Nissan's chief planning officer, Philippe Klein, said of the expansion plans: "ProPILOT Assist is an iconic technology for Nissan Intelligent Mobility, Nissan's vision of how vehicles are powered, driven and integrated into society. Its acceptance by consumers has been beyond expectations, and we're pleased to expand its availability to more popular models such as Altima, X-Trail and Rogue Sport."