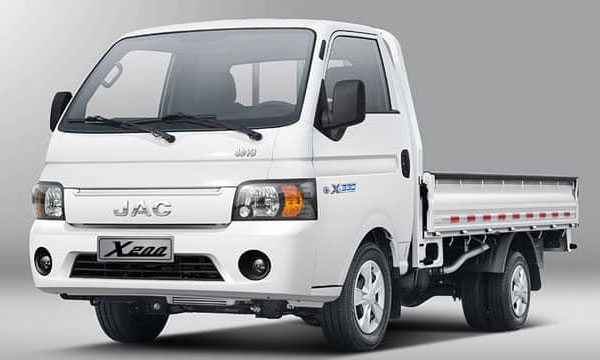 A local automotive manufacturer in Pakistan, Ghandhara Nissan, is pairing up with a Chinese manufacturer, Anhui Jianghuai Automobile Group Corp LTD, aka JAC Motor to bring the X200 in Pakistan.
According to the agreement between both the car makers, Ghandhara Nissan will import, assemble and distribute the Chinese company's commercial vehicles in Pakistan. One the other hand, JAC Motors is one of the big names when it comes to manufacturing cars in China.
The X200 is a commercial truck focused towards heavy-duty vehicles.
X200
The X200 or Jac X200 at first glance resembles the very common truck we have all seen on the streets of Pakistan, Hyundai Shehzore. However, inspecting this big vehicle up close unveils that even though the looks are similar, the X200 is different and quite unique.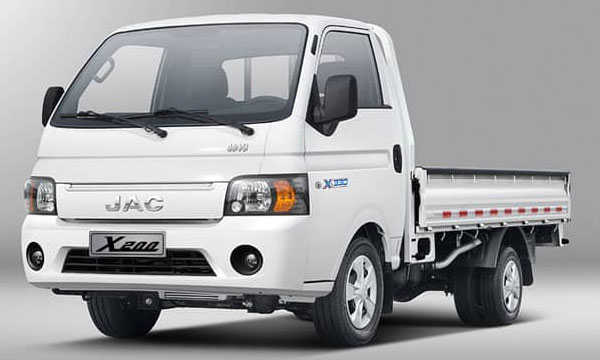 Exterior
The truck comes with two large front wheels and 4 smaller rear wheels which will help the truck carry heavier loads. It has a large front and the rear loading area can completely open, as shown below, which is pretty impressive as we have not seen a vehicle like that in Pakistan yet.

JAC claims that by reducing the height of the deck to 78.5cm, it can save 20 percent energy and 30 percent time. The truck itself is said to weigh 20 percent less than comparable vehicles, resulting in lesser fuel costs.
Interior
The interior is pretty amazing, in fact, it looks like the inside of a car, no one would be able to guess at first sight that the interior belongs to a heavy-duty truck.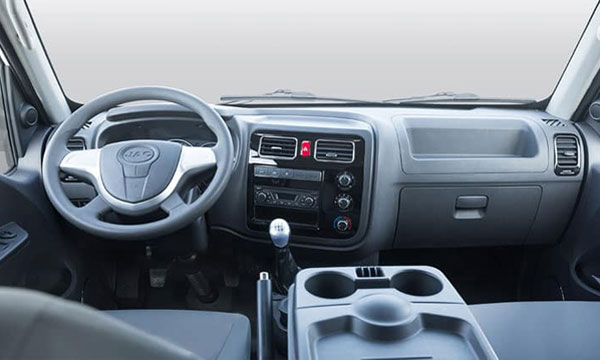 Engine
The JAC Motors X200 truck is equipped with a 2.8-litre Euro-I and comes in a 2.0-liter Euro-V variant. The vehicle comes with rear-wheel-drive and the choice to switch between single and double rear wheel driver.
Easy Loading Facilities
● Ultra flat low deck offers superior deck clearance, load and unload goods easier and faster.
● Deck clearance is 785mm, 30% lower than a light truck, saving 20% energy, 30% time for you.
● X200 have JAC N-series truck DNA, Powerful engine and strong chassis.
● X200 weighs 20% lighter than a light truck, saving more operation cost for the user.
Safety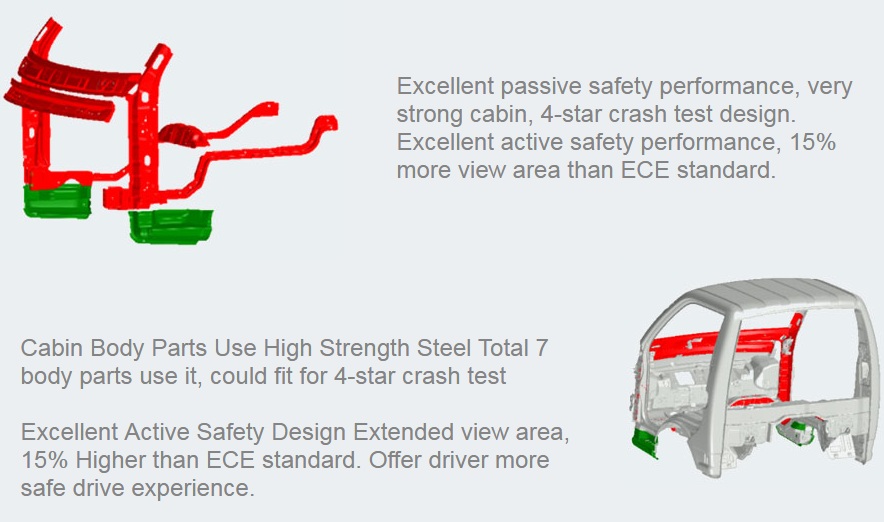 Stay tuned to Brandsynario for more news and updates.