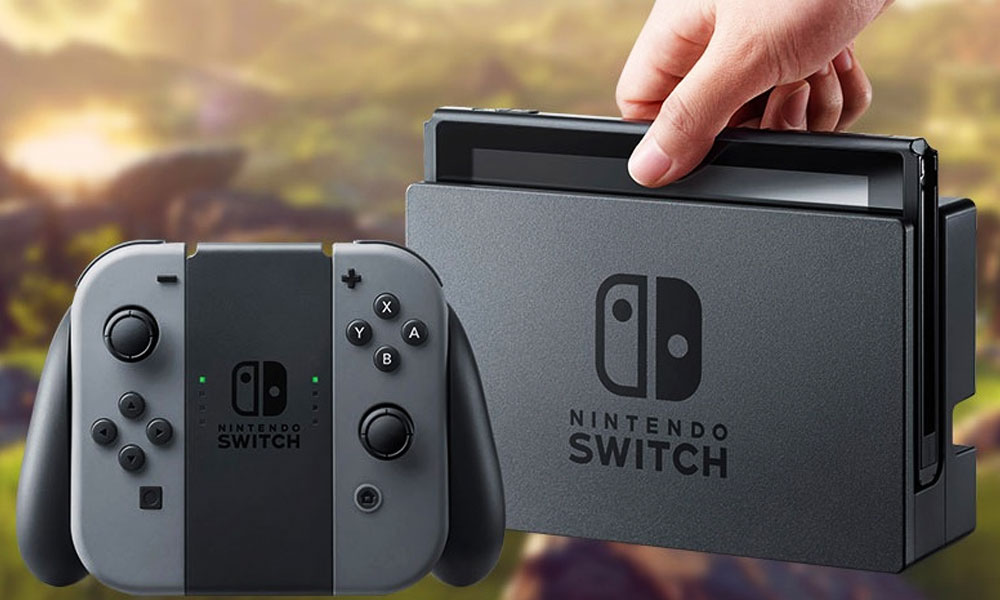 Nintendo's most awaited console,  Nintendo Switch is now no longer a mystery! Nintendo is finally revealing the secrets of its new hybrid console, the Nintendo Switch, along with game titles, exclusive pictures, content information, and much more.
Here's what the Nintendo Switch has in store for you;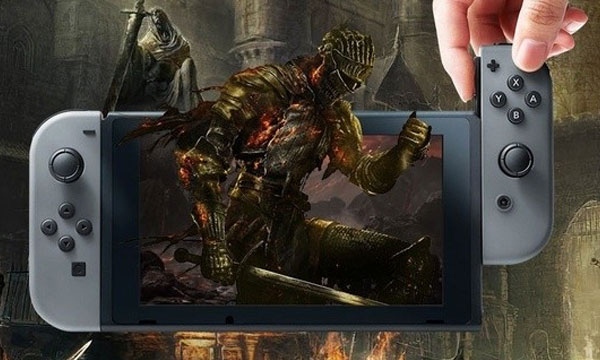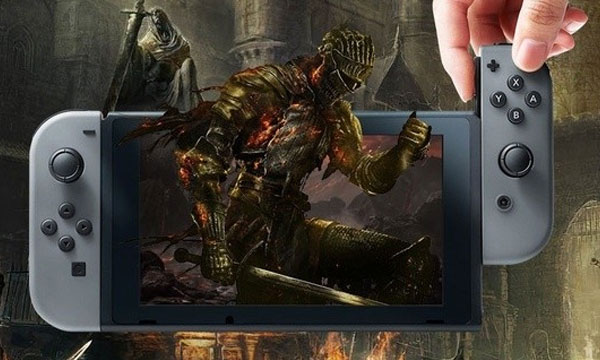 Price & Release Date
The Switch will be priced $299.99 and 29,980 yen, as many predicted. The console will launch in North America, Europe and Japan on March 3rd. For the European price, Nintendo recommended checking with your local retailer.
After months of rumours and leaks, some turned out true and some definitely less true, now you finally know when you'll be able to purchase a Nintendo Switch and for how much.
Online and Hardware Functionality
The company released details and information about the hardware and functionality of the Switch for the first time.
his console is slated to be much more online-friendly then its predecessors and the entire thing will not be region locked!
Here are the highlights for the online stats:
The Switch will have online functionality
You can create so-called 'online appointments
You can access these features from a 'smart device'
Online functions will be free for a trial period
The paid period will start in fall 2017
The system has wireless capabilities
Local wireless will support up to 6 systems
Hardware
The battery life will last 2.5 to 6 hours depending on the individual game
The portable screen is a touch screen
The system is battery powered and is charged through a USB type C cable
You can capture screenshots/videos and share them via social media through the Switch
Play Methods
There are three different ways to play the Nintendo Switch;
TV mode – play it in your living room
Tabletop mode – detach the screen and hoist it up with the stand on any flat surface
Handheld mode – play the Switch on the go
Joycon Controller
When you detach the Joycon sections they become their own individual controllers
There are straps for both Joycons and they contain L and R bumpers for specific games
Both straps and the Joycon controllers will have different colours available to purchase
The controllers are confirmed to be available in neon blue and red
The Joycon is equipped with motion IR camera – it can sense the distance from objects in front of it and can tell the difference between the rock, paper, scissor hand motions
The controllers also have what's known as HD rumble – which is sensitive enough to distinguish different 'weights' and 'movements' for the controller
1-2 Switch, a Joy-Con Party
Nintendo unveiled a new party game — 1-2 Switch — custom built for the Joy Con controllers. Using both the left and right Joy-Con, 1-2 Switch allows players to try out the HD Rumble in minigames that "have never been seen before."
Splatoon 2
Splatoon 2 will be heading for Nintendo Switch in Summer 2017! Splatoon 2 is a sequel to the popular multiplayer Wii U game Splatoon, which was Nintendo's first big foray into the online shooter market. It had players playing as squid-kid Inklings who could transform into squids and travel through ink at the press of a button. The goal of the main online matches was to cover each map in as much of your team's ink as possible.
Super Mario Odyssey
Nintendo finally unveiled the 3D Mario game, Super Mario Odyssey. The game has one of the most bizarre trailers for a Mario game you've ever seen, prominently displaying city landscapes — all outside the Mushroom Kingdom. Super Mario Odyssey will be released Holiday 2017 exclusively on Nintendo Switch!
More Titles
Nintendo Switch has received several titles, including:
No More Heroes
https://twitter.com/Grasshopper_JP/status/819771693627371520/photo/1?ref_src=twsrc%5Etfw
Disgaea 5: Complete
BlazBlue
Arc System Works just followed up the reveal of the Nintendo Switch with a press release of its own, announcing two games for the console.
The first game is an unspecified BlazBlue title, promising "exhilarating stylish action." There is literally no information about this one, but details have been promised for a later date.
The second game is an expanded version of the 3DS game Frontier Days: Founding Pioneers, which will be titled "New Frontier Days: Founding Pioneers/em>"
Redout
Nintendo Switch's first original racer game is heading towards the platform in Spring!
Shin Megami Tensei
Nintendo Fans that also love the Shin Megami Tensei series might have thought that they have one reason to celebrate today, with the announcement of a game belonging to the franchise for the Switch. They were wrong.
And that's because they're actually getting two.
The second game teased on the series' 25th-anniversary website, won't be on the Switch but will come back home on the Nintendo 3DS.
I am Setsuna
Square Enix announced that Tokyo RPG Factory's nostalgic RPG I am Setsuna will be headed to the Nintendo Switch, available now for PlayStation 4 and PC in the west.
The trailer shows scenes from the game running on the upcoming hardware. Currently, there is no mention of a release date, but the trailer's description references March 3. However, this could be only pointing out the released date of the Nintendo Switch.
SUPER BOMBERMAN R
Konami's latest Bomberman game has found a home on the Nintendo Switch. Planning to release March 2017, SUPER BOMBERMAN R takes the three-decade-old gameplay of setting bombs and expands it in 3D stages.
SUPER BOMBERMAN R comes packed in with an 8-player Battle mode, a single-player Story mode and a co-op story mode. And in case you were wondering, the story will include voice acting, dynamic environments and more.
Ubisoft Lineup for Nintendo Switch
The first game is Just Dance 2017, that we already knew, but we also learn that up to six players will be able to play at the same time using a Joy-Con controller the Just Dance Controller app, which turns your smartphone into a controller. The game will be a launch title for the Switch.
The second title is Rayman Legends Definitive Edition. The game will come with all of its previous features, but the announcement also mentions "some brand-new surprises" that have not been revealed for now.
The third and last (for now) title is Steep, that just launched in December for PS4, Xbox One and PC. Ubisoft French Studios Managing Director Xavier Poix accompanied the press release with a statement promising that this is just the beginning, and more games will be announced at a later date.
Arms
Xenoblade Chronicles 2
Dragon Quest Heroes 1 & 2
The Elder Scrolls V: Skyrim
Shin Megami
Fire Emblem Warriors
FIFA
The Legend of Zelda: Breath of the Wild
Project Octopath Traveler
MarioKart 8 Deluxe
Xenoblade Chronicles 2
Ultra Street Fighter II: The Final Challengers
Accessories & Price
Nintendo Switch Pro Controller: $69.99
Joy-Con Wheel (Set of 2): $14.99
Nintendo Switch Dock Set: $89.99
Joy-Con Charging Grip: $29.99

Joy-Con Controllers: $79.99
Joy-Con (L)/Joy-Con (R): $49.99

Switch's Online Service
While not all the details have been fleshed out, Nintendo has discussed some of the features the Nintendo Switch's online service will include.
As mentioned in the Livestream, all Nintendo Switch owners from March 2017 to Fall 2017 will be able to enjoy online play for free.
Starting Fall 2017, Nintendo will be adding online lobbies, voice chat, monthly game downloads, and deals.
Using the service, Nintendo Switch players will be able to invite friends into groups, set play appointments and chat with friends in compatible games. All of this can be managed via an app on smartphones, which will be available this summer.
Meanwhile, Nintendo's monthly game download — much like Games with Gold or PlayStation Plus — will offer monthly offerings. According to the description, the game may be limited to one SNES or NES game each month with newly-added online play.
Price
The Nintendo Switch will be in sale for $299.99.
Stay tuned to Brandsynario for more news and updates.