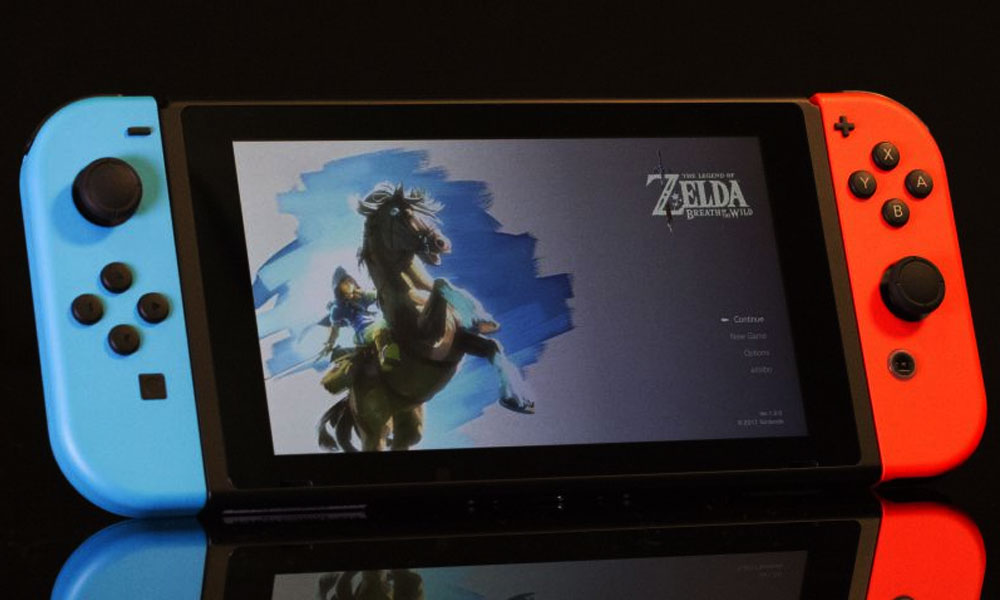 Nintendo, one of the tech-industries big titans seemed to have lost its charm somewhere down the road as the company has to face bad luck with their consoles like Wii U.
However, it decided to make a comeback no one would forget. Not only did the company launch applications like Super Mario Run and Nintendo Mii, but the gaming-giant also introduced the world to Nintendo Switch previously known as code-name Nintendo NX.
What really caught the world's attention was Nintendo's unique concept of which allows gamers to play their favourite titles like 'The Legend of Zelda' on the console and on its portable device as well. Not just that, it is fairly easy to swap both devices, making it an effortless job to do!
In the future, Nintendo's thinking goes, this one device can split into a two-player Mario Kart machine as easily as it can act as one player's dedicated portable Zelda device. Up to eight Switches can network with one another in the wild, potentially forming the locus of a mobile multiplayer showdown.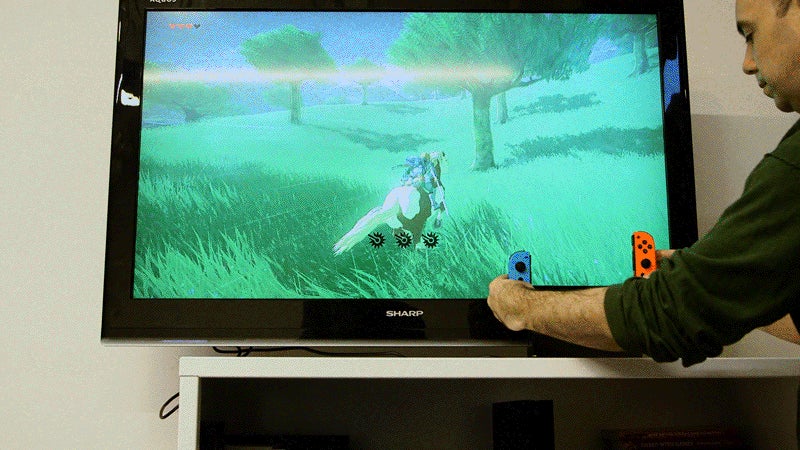 Nintendo Switch: The Console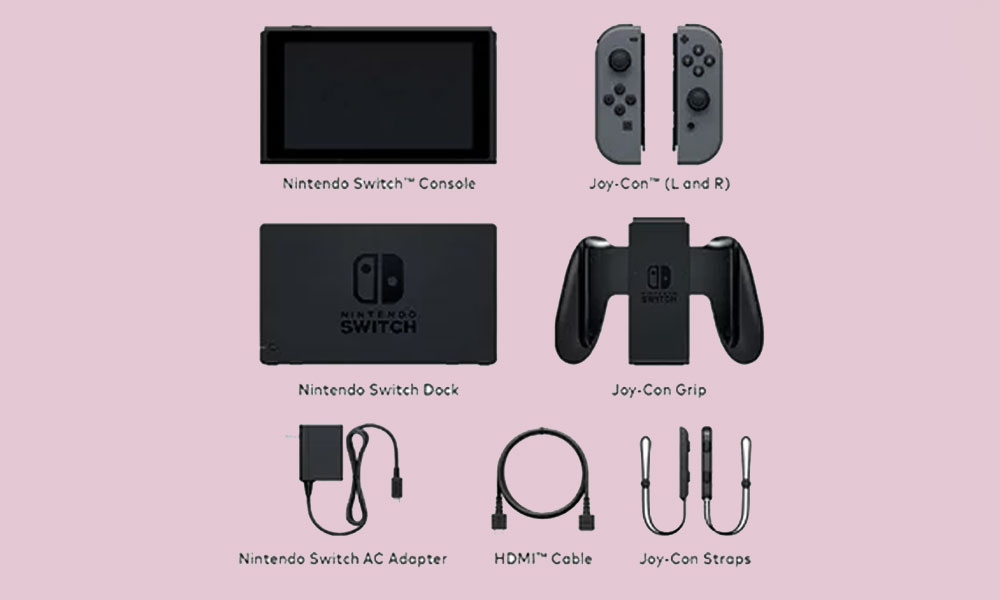 Starting off with the basics, the Switch is a hybrid system – a cross between a home console and a handheld. When you buy one, you get the console itself, as well as the two JoyCon controllers, the stand for plugging the device into your TV, and a controller grip. HDMI and power cables come too.
Its drive is a measly 32GB and there's a Micro SD slot at the rear of the Switch, which adds additional storage capacity. Optional accessories include a wired LAN adaptor and pro controller which offers a more refined and traditional interface for £65. Extra Joy-Con controllers (necessary for multiplayer games like Arms) cost £75.
Specifications
Size: 10cm x 24cm x 1.4cm (with Joy-Con attached)
Screen: 6.2-inch LCD Screen, 1280 x 720 resolution
Processor: Nvidia Custom Tegra processor
Storage: 32GB (with Micro SD card slot for additional space)
Connectivity: wifi (IEEE 802.11 a/b/g/n/ac) and Bluetooth 4.1
Weight: 300g (400g with Joy-Con attached)
Joy-Con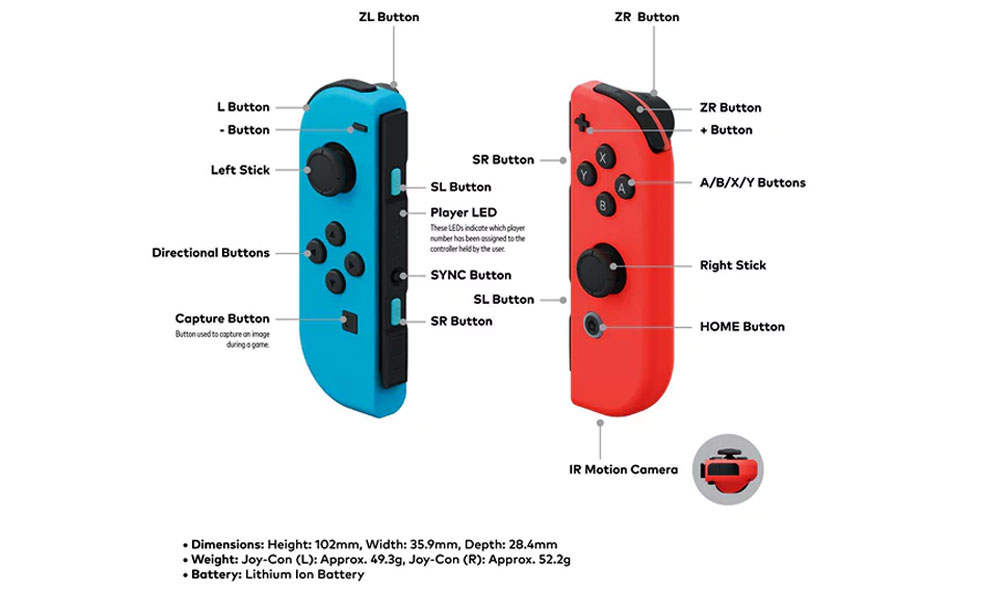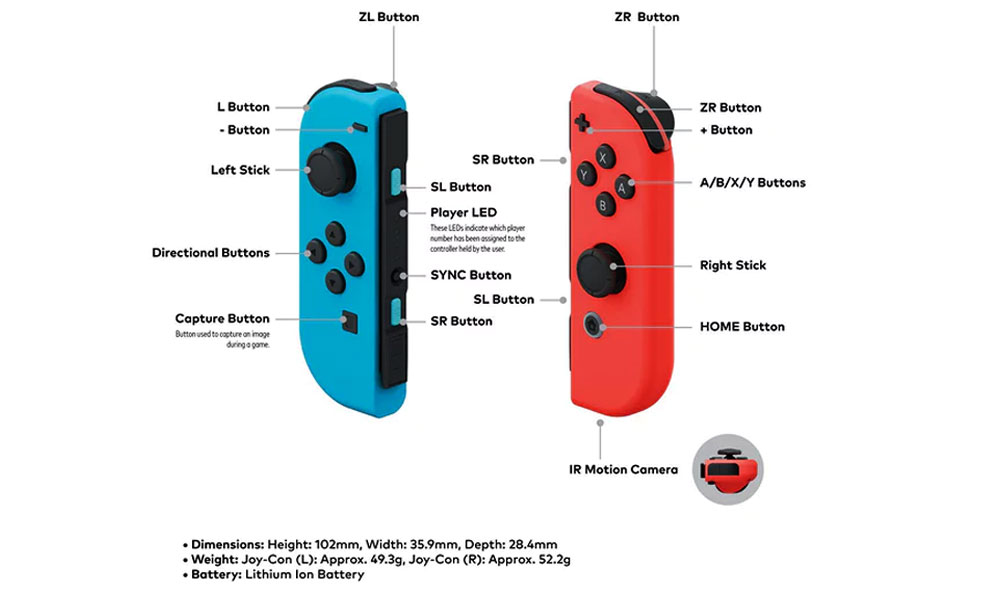 The joy-con, or the controllers, are small but are comfortable to hold in the player's hands. There are wrist strap sections that slide on to the side of each controller, clipping into place to make the grip sturdy. The controllers are easy to understand however removing them is a bit tricky as the gamer has to fiddle with a small black button to slide them off.
Overall, Nintendo has once again done its idiosyncratic best to challenge the way we think about games hardware. Right now, it has the best launch game in at least a decade, and enough compelling possibilities on the horizon to warrant enthusiasm and hope.
Pros: fascinating hybrid concept; interesting controls; good quality screen; some excellent games on the way
Cons: areas of fiddly and below-par hardware design; limited launch line-up; unclear digital strategy
Verdict: Wait for the price to drop by the end of year before getting your hands on this masterpiece called Nintendo Switch.
Stay tuned to Brandsynario for more news and updates.