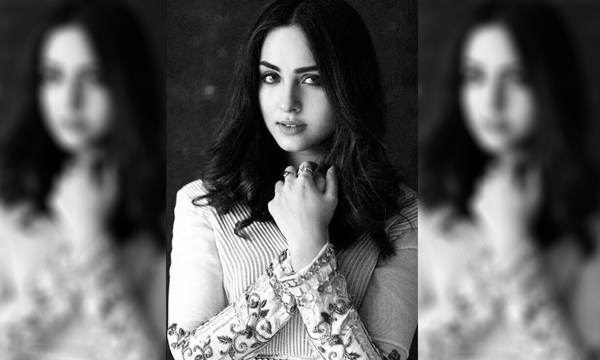 Do you ever stop and think about how often we are told to change our appearance?
Magazines constantly offer tips about how to lose weight "in days," appear slimmer "instantly," and hide our "imperfections" without actually knowing anything about us, much less our appearance.
Recently actress and model Nimra Khan took Instagram to share a picture of herself writing:
"I've always been a thin girl. I'm not going to be fat, ever. Let's get that straight. Nimra Khan is not going to be fat, ever. Okay?"
The people were outraged by her statement and lashed out on the Chubhan actress. Have a look at some of the comments by the users.
One of the users had to say that she's fat-shaming
Another user found her caption pointless

More negative comments begin to pour in for Khan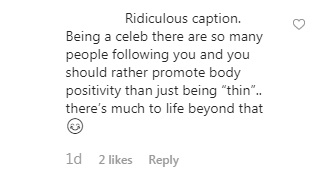 Users were furious and asked Khan to quit ridiculing people who don't have an hourglass body.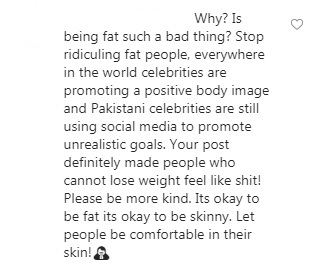 More comments flooded in against Nimra Khan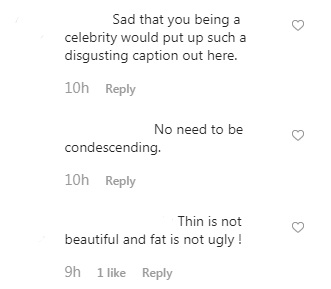 Body-shaming can lead to a vicious cycle of judgment and criticism. Messages from the media and from each other often imply that we should want to change, that we should care about looking slimmer, smaller, and tanner.
If we don't, we worry that we are at risk of being the target of someone else's body-shaming comments.
Nimra has a little more than a million followers, 1.2 to be exact, and the fact that she is implying such ideas to them is disappointing people across the world are promoting body positivity and are looking beyond size.
It is time Pakistan thinks beyond appearance as well.
Stay the same, you are beautiful as you are, and only change yourself if you wish to not because of what others think.
Keep tuned to Brandsynario for more news and updates.
"It's Not Easy to Lose Weight, the Struggle is Real Though." -Aiman Khan