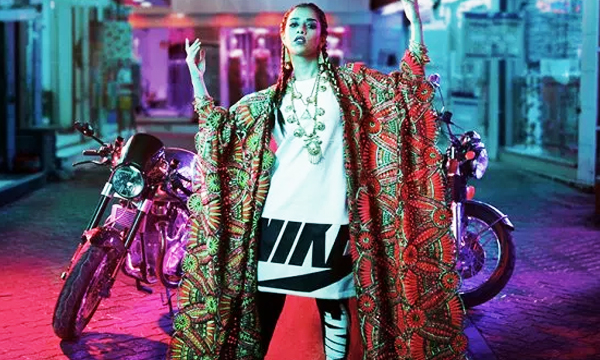 In times when women have always been shunned away from doing what they love and living their dreams, Nike has rolled out a new advert to empower Muslim women in the Middle East.
The brand has picked 5 successful female athletes from a wide range of fields for the campaign:
• Parkour trainer, Amal Mourad
• Boxer, Arifa Bseiso
• Singer, Balqees Fathi
• Boxer, Arifa Bseiso showcasing their skills
• Figure skater, Zahra Lari

Watch Nike Middle East's Bold Advert Here.
What will they say about you?
Maybe they'll say you showed them what's possible. #justdoit pic.twitter.com/NZbQLC1JuB

— Nike Middle East (@NikeMiddleEast) February 18, 2017
The video initially unveils a young hijabi girl, breaking the barriers, and taking it to the streets to fulfill her dream of skateboarding. Oblivious to the taunting eyes of passersby, she enjoys the air of freedom and continues to pursue greatness.
Smartly smashing stereotypes attached to sportswomen, Nike's marketing stunt is compelling female shoppers to buy their sportswear. Nevertheless, the powerful advert is a lot more than the brand's publicity. It encourages women who are hiding in the dark to rise against all odds and shatter all conservative cultural stereotypes.
Like the advert? Let us know in the comments below.