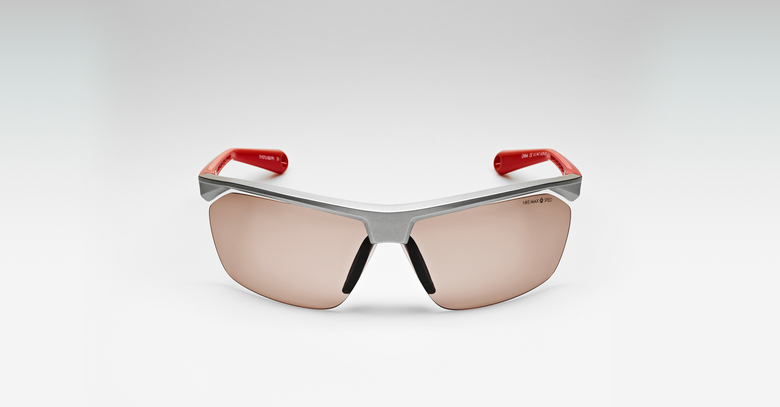 By Anum Saeed
JULY 10, 2013 – Nike and Transitions Optical, the leading provider of adaptive optical and performance sun lenses teamed up to create the new Nike MAX Transitions Speed Tint – lenses that are adjustable to variable light.
The lenses are featured in the Nike Tailwind 12 with high-performance sunglasses that are specifically designed for runners. With these game-changing shades, the lenses adapt easily as the light changes helping the athletes stay comfortable and more focused.
Nike MAX Transitions Speed Tint is designed to 'Reduce the Light Exposure'. As the Runners on the road face direct sunlight and harsh glare reflected off asphalt. They also tend to focus their eyes on a single spot for extended view.
The Nike Tailwind 12 with Nike MAX Transitions Speed Tint is made to help lessen the exposure to the tiring and damaging high-frequency light by adapting to the environment. The lenses also help relax the wearer's eyes on the run, moving from a 13 percent visual light transmission to 49.7 percent automatically.
The new lenses have 'Optical Sweet Spot' as the running seldom happens in a straight line; the Nike Tailwind 12 is also featured with Nike MAX Optics technology which is designed to give superior vision in a much wider field of view.
Nike MAX Optics technology is available in all of Nike's performance sunglasses that helps provide zero distortion when looking straight ahead and nominal distortion across the curve of the lens.
The lenses are an 'Advanced Vision Technology' as the integration of all these technologies into one lens makes it one of Nike's most advanced running lenses.
According to the athlete's insights, the design delivers a comfortable, functional fit in a lightweight form.