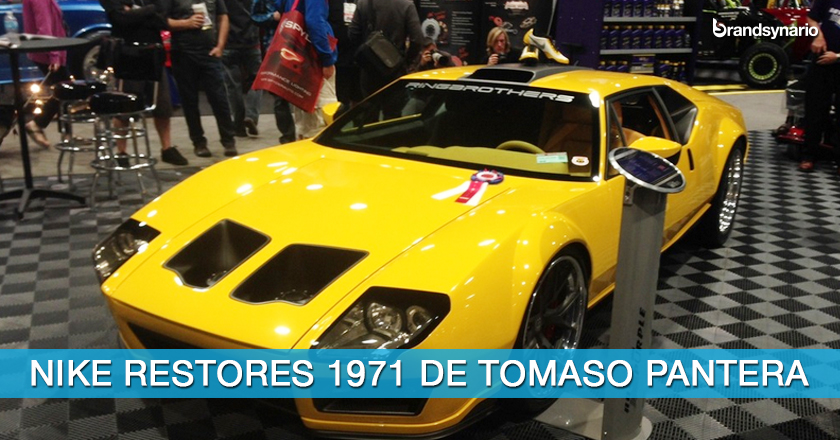 Apparently it's not just shoes that Nike excels at.
This time, the brand went an extra mile and partnered with the well known vehicle builder "Ringbrothers" and restored a 1971 "De Tomaso Pantera".
Nike's participation breathed a new life in the endeavor. The Skunkworks team at the company modeled a pretty elegant interior for the car, matching the personality of the striking yellowPantera nicknamed as "ADRNLN".
Nike Skunkworks stylized special upholstery and coverings; an off-white asymmetrical design for the driver's side, an Alpine audio system and funky gauges. The passenger's side is colored black on the contrary with a plainer seat and door panel.
To leave its mark on the car, Nike fashioned a pair of a magnificent gold- and- white running shoes atoned to the Pantera's design, placing them atop the vehicle for promotion.
Nike's remarkable help in remodeling of the ageing vintage car proved that the brand surely can "Just Do It" to whatever it sets its mind on.