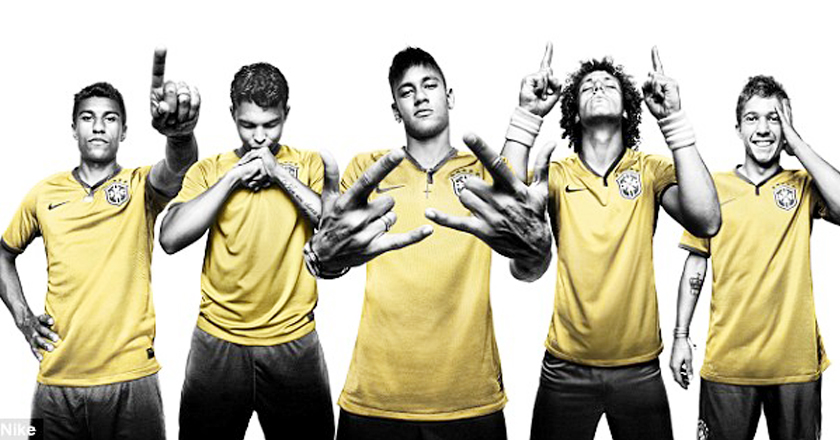 Whatever Nike does, it surely does it with style.
The brand organized an innovative photographic lineup to tout the vibrant yellow "Nike Football Kit" of Brazil's soccer team for 2014 FIFA World Cup.
The photography session featured five members of the Brazilian team, namely Neymar, David Luiz, Thiago Silva, Paulinho and Bernard.
The boys, looking positively dashing in their jerseys, were photographed in unique dramatic poses. The World famous "master of portraiture", "Platon" conducted the photo session for Nike and came up with the ingenious idea.
In a post on the blog of his photo agency, Platon commented, "It's a project of epic proportions and the people at Nike supported me to do this."
"In many cases, I spoke to the athlete and said, 'I'm not here to do a sports picture, I'm not here to do a marketing picture, I'm here to make history and I'm going to photograph you in a way you've never been photographed before, but I can't do it alone," he further added.
Nike's artistic photography campaign by Platon is being claimed as "the lineup of all lineups". With FIFA 2014 just months away, Nike's preparation and activities for the World Cup are in full swing.