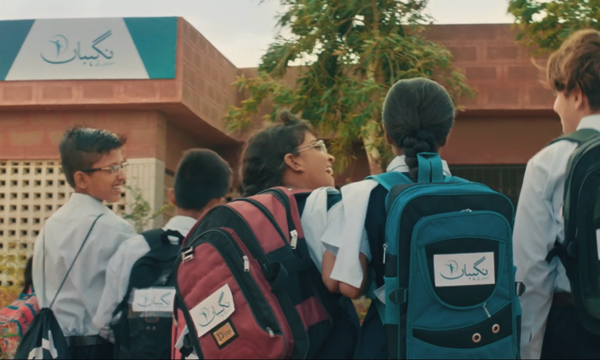 Pakistan is one of the fastest-growing economies in the world and home to a large population of 218 million talented individuals!
Although the country has come a long way, the less privileged are still deprived of many rights including access to basic education.
Approximately 37% of children are still out of school and are part of the labour force earning a livelihood for their homes.
Realizing the importance of one's right to education for a progressive society, Adamjee Life's CSR initiative 'Nigehbaan' aimed to raise awareness on the prevailing issue of illiteracy, and engage people in contributing towards this noble cause.
https://youtu.be/h9mlNzx-Ork
Through 'Nigehbaan', Adamjee Life is trying to reach a mass audience so their initiative translates into a collective action from other segments of the society.
The employees at Adamjee Life spent a day with school students to spread happiness, through a number of fun-filled activities and provided them with amenities to help improve their learning experience.
https://youtu.be/TOX2C3VDQi0
Nigehbaan was promoted through interactive campaigns on various platforms which included a series of brand activations, digital and print media activities. The platform provides potential lawyers, doctors, engineers, officers, and future leaders an opportunity to be able to build a secure future.
The Brand plans to do more of such activities to lend support and spread awareness on the cause in the future.
For more details on what's happening next, head over to their official Facebook page.